The West of England's largest business organisation today urged "calm compromise" from politicians over Prime Minister Theresa May's Brexit plan to avoid what it said would be the "tremendously damaging" impact of the UK crashing out of the EU with no deal.
Business West – which runs the Swindon & Wiltshire Initiative – said the region's businesses were hoping the deal presented to Cabinet yesterday by Mrs May would present some much-needed certainty and stability in the short-to-medium term.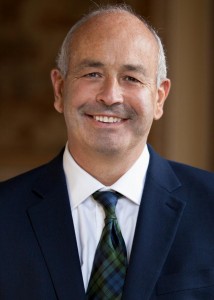 Instead, according to Business West managing director Phil Smith, pictured, today's ministerial resignations had created even more uncertainty "at precisely the time businesses were hoping to be able to make decisions about currently postponed investment and future growth".
He added: "It also seems to raise the prospect on a 'no deal' considerably, which will deeply worry many.
"A no deal Brexit would be tremendously damaging for businesses in the region and threaten the viability of many exporting firms – it is not a prospect that any political leader should consider.
"After two and a half years it is deeply frustrating that the prospect of a sensible agreement seems to be being threatened, with no other viable form of Brexit being offered. Calm compromise and details of a realistic plan are needed urgently."