Swindon business travellers heading across the Atlantic can now use another route that takes advantage of the fast-track US security clearance at Dublin Airport.
Irish airline Aer Lingus Regional has been operating its pre-clearance service on flights to the US from Dublin for several years, gradually increasing the range of business destinations to include New York, Washington, San Francisco and Philadelphia.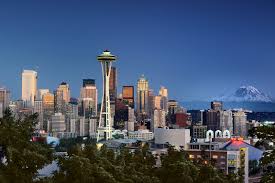 Now the airline franchise, operated by Stobart Air, has added Seattle, pictured – one of North America's leading tech hubs and home to Microsoft and Amazon, as well as the epicentre of the US's aerospace industry and the HQ of Boeing – to the list.
The four-times-a-week service allows passengers to fly from Bristol Airport to Dublin, where they can clear customs and border security – avoiding potential delays of up to two hours at these checks at US airports – before boarding their flight to Seattle.
The popularity of this pre-clearance, pictured below, which is operated by US Customs and Border staff, was demonstrated recently when the four-times-a-week Dublin-Philadelphia service launched in March was rapidly upgraded it to a daily service.
Ireland is the only European country to offer pre-clearance, meaning passengers arriving at US airports are treated in a similar way to domestic flyers.
For Bristol Airport, the Seattle service fills a gap in its business-related schedule and allows it to compete against Heathrow and Birmingham on transatlantic flights.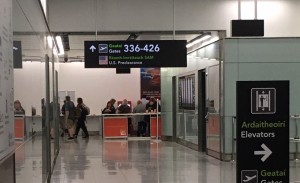 Passengers can take advantage of Aer Lingus' business class service, which offers luxurious flat beds on all its aircraft on transatlantic routes, while the arrivals lounge at Dublin Airport has facilities for passengers to shower, change and steam-press their clothes straight after stepping off the plane.
Bristol Airport is still working hard to bring back direct flights to the US following Continental Airlines' decision to scrap its link to New York in 2010 as a result of global financial crisis.
Bristol Airport business development director Nigel Scott, pictured below, said: "The strong short-haul network available from Bristol is a real asset to the region we serve. But we know businesses in the South West are also looking beyond Europe for new opportunities to trade.
"That is why we are working hard with existing airline partners to increase the frequency of services to major hubs, as well as exploring the potential for more direct long-haul services east and west.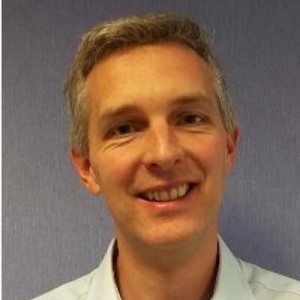 "A level playing field on rates of Air Passenger Duty remains vital to achieving these ambitions."
Stobart Air chief commercial officer Simon Fagan added: "We are very pleased to continue facilitating our Bristol-based customers with alternative routes to the United States.
"This service is designed to save passengers from Bristol time on their transatlantic travel."
One-way fares on the Seattle flights start from £239 in economy and £899 in business class including taxes and charges. Facilities on board for business travellers include noise-cancelling headphones, 120 hours of the latest movies, box sets, comedies, documentaries and business content.
More information at www.aerlingus.com
Swindon Business News travel editor Anne Gorringe is travelling to Seattle with Aer Lingus. Look out soon for her report when she spends '48 hours in Seattle'
.