GVA, the national property consultancy, has further strengthened its South West office with two director-level appointments.
Laura Stamboulieh joins the Bristol office as senior director in its public sector advisory service team while Mike Ware arrives as director and regional head of property management.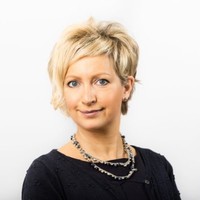 Laura, pictured, will be responsible for developing GVA's public sector platform, advising on both strategy and delivery for clients and working across central and local governments, health, education and emergency services nationally.
She previously worked as director, public sector advisory, in Cushman & Wakefield's (formerly DTZ) Bristol office and, before that, was a director in the Bristol office of Donaldsons.
She has more than 23 years' experience working across various parts of the public sector, including local government, central government, health, blue light and education, and has direct experience of civic hub delivery, bringing together the wider public sector to drive efficiency, release surplus assets and to underpin regeneration aspirations.
GVA CEO Gerry Hughes said: "GVA continues to set the benchmark in strategic real estate advice to the public sector, planning, regeneration and delivery. We are currently advising on some of the highest profile development and regeneration schemes across the country.
"We specialise in helping the public sector make the most their real estate assets and engage with the private sector to meet their operational and regeneration objectives.
"Helping to make the best use of public assets and to deliver the best quality developments through the planning process sit at the heart of our purpose as a business."
Mike Ware, pictured, joins GVA from CBRE, where he led the property management team across the South West, South Wales and Birmingham.
GVA has an established property management team in the region with a strong client base in the city, including Bristol's business quarter at Temple Quay.
Mike said: "I'm joining a talented team at GVA that has depth of experience across all commercial property disciplines.
"By partnering with our clients, we are able to fully understand their assets, and create a strategy to optimise performance so that their buildings and portfolios deliver their full potential."
GVA regional senior director Gordon Isgrove added: "By welcoming Mike to GVA, we are further adding to the depth of knowledge and experience that we have in our South West office.
"He has ambitious plans for developing GVA's property management and asset services offer, and by working across all our disciplines, we can help our clients achieve the most from their estates."
GVA employs around 1,500 in its 12 UK offices and London headquarters.