The BBC has renewed its contract with SCISYS, the Chippenham-headquartered specialised software and IT services firm, for its world-leading radio technology.
The deal extends the BBC's use of SCISYS Media & Broadcast division's dira! media asset management platform, pictured, for up to 10 years. The bespoke version of dira! is used by the BBC to deliver its radio news and entertainment.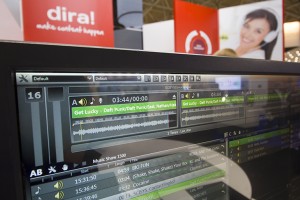 Developed by SCISYS specifically for the corporation's requirements, the system is the cornerstone of the BBC's audio broadcast technology and has been deployed to national radio, news, World Service, nations and local radio stations as well as to Information & Archives.
SCISYS, which has been supplying the BBC since 2001, said it wound continue to improve the dira! product and service to meet emerging requirements in security and rapidly changing technology platforms.
Its Media & Broadcast division's head of business segment UK & IRL, Oliver Giese, said: "We are delighted to strengthen the relationship with the BBC, which is a flagship for our business.
"It is a great honour for us to be working with such a globally recognised brand and an acknowledgment of the high quality of the premium dira! product."
SCISYS employs around 550 staff across its offices in Chippenham, Bristol, Leicester and Reading and two in Germany supplying bespoke software systems, and IT-based support services to the space, media & broadcast, government, defence and environment sectors.