Bristol Airport today announced that Southampton Airport managing director Dave Lees has been appointed as its new chief executive officer.
Mr Lees, pictured, will take up his new role on August 1. He has also served as operations director and planning & development director at Southampton Airport, which has achieved record passenger numbers and customer satisfaction scores during his time at the helm.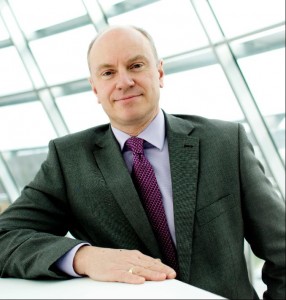 Prior to that, he was head of service improvement at Heathrow Airport, where he also held roles in operations and engineering. He has a BSc in Transport Management from Loughborough University.
Mr Lees' appointment follows the departure of Robert Sinclair from Bristol Airport last October to become chief executive officer of London City Airport.
Since then chairman Janis Kong has been operating as interim chief executive while an extensive search and selection process took place.
Ms Kong, who will continue in that role until August, said: "I look forward to welcoming Dave to Bristol Airport. He brings with him a track record of success and wide-ranging experience at major UK airports.
"He joins at an exciting time as we look to the future as part of the process of preparing a new masterplan. He joins a successful team which has consistently delivered results for passengers, airline customers and shareholders."
Dave Lees added: "This is an exciting opportunity and I am looking forward to working with the team at Bristol to build on the airport's success and ambitions for the future."
Bristol is the UK's ninth busiest airport and the fifth largest outside London. Its passenger numbers grew by more than 8% to 8.1m last year.
Over the past 10 years passenger numbers have soared by 45%. The airport, which is owned by Ontario Teachers' Pension Plan, has also completed a £160m development programme which has added new check-in, security, departure, arrival and retail areas.
Public consultation recently took place on the first draft of its ambitious masterplan, which sets out how the airport could serve around 20m passengers a year by the mid-2040s.