Energy management firm SMARTech energy has been awarded accreditation for achieving excellence in health and safety in the workplace.
The Corsham-based firm gained the award from Alcumus SafeContractor, a leading third-party accreditation scheme which recognises extremely rigorous standards in health and safety management among contractors.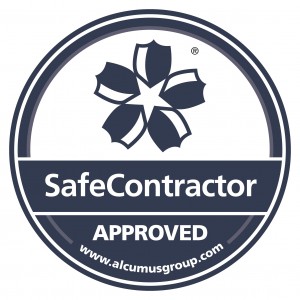 SMARTech energy, founded by Stuart Pearce in 2014, offers an energy management and reduction service for businesses, in some cases slashing energy consumption costs by as much as 50% year on year.
The company is an accredited supplier of The Carbon Trust and offers more than 30 low-carbon technologies – from LED lighting and boiler controls to energy monitoring.
Managing director Stuart Pearce said: "With the expansion of services from our offices in Corsham and specifically, our electrical services team, our application for safe contractor accreditation was driven by the need for a uniform standard across the business. This SafeContractor accreditation will confirm our commitment to good safety practices and enhance opportunities to win new contracts."
Alcumus SafeContractor director Gemma Archibald added: "Major organisations simply cannot afford to run the risk of employing contractors who are not able to prove that they have sound health and safety policies in place.
"More companies need to understand the importance of adopting good risk management in the way that SMARtech energy has done. The firm's high standard has set an example which hopefully will be followed by other companies within the sector."
SMARtech energy controls the entire energy process for customers from bespoke consultancy, through to concept and design, installation, maintenance and full project management.