The Swindon office of corporate finance specialists Watersheds has helped a businessman's ambition to cut drink-driving accidents by arranging the sale of his company to a major fleet management firm.
Former motorsports industry executive David Whittock set up Alcolock GB in 2006 after seeing a niche in the market for a device that could help stem the increasing number of road accidents in the UK linked to alcohol.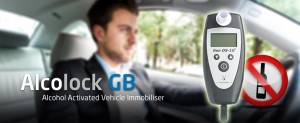 The firm has since become the UK's leading distributor of alcohol breathalyser systems that can immobilise a vehicle if the driver has been drinking.
From his base in Midsomer Norton, near Bath, Mr Whittock assembled a team of engineers to work with fleet operators to design a complete management system for the device, including installation, calibration and servicing.
The breathalysers are now used on all National Express coaches as well as a number of other bus, coach and fleet vehicles operators.
The sale, for an undisclosed sum, to Northampton-based Isotrak Group means it will now have a much wider distribution as part of a portfolio of products and services for the international bus and coach industry.
Mr Whittock said: "I believe the products and services Alcolock GB has developed are becoming more and more essential in the automotive sector, particularly within public transport due to legislation and a better awareness amongst directors of their duty of care in relation to their drivers."
Alcolock's breathalyser technology integrates with a GPS unit, enabling customers to retrieve driver data and analysis via a web portal.
If the driver's alcohol content exceeds the legal or other pre-set lower limit, the vehicle is immobilised and an alert sent immediately.
Pictured: David and Diane Whittock with Wendy Lam, centre, from Watersheds
Isotrak Group technology director Andrew Overton described it as "a highly complementary add-on" to the group's current offering and will be integrated into its journey management and camera systems.
Isotrak Group chairman Jim Sumner added: "Given DVLA statistics show that alcohol-related bans in the sector have increased by 59% in the past three years, the emphasis on safety and compliance in the commercial vehicle sector is higher than ever.
"Increasing insurance premiums, greater awareness of directors' duties and the need to rehabilitate drivers given the industry shortage make for a compelling case to fit a breathalyser system."
David Whittock had called in Watersheds to find a buyer for the business to meet what he sees as its enormous potential.
"Watersheds identified Isotrak as a strategic buyer that could take the business to the next level, but more importantly who shared my concerns about road safety and understood the importance of these products and services," he said.
"I am very pleased to have worked with Watersheds. They were able to take a lot of leg work away allowing me to focus on continuing to run the business successfully. There were times when I found the process overwhelming and Watersheds were able to manage all parties efficiently and timely which took the pressure off me."
Watersheds Swindon office partner Wendy Lam said "Alcolock GB sold a very distinct product range and required a buyer who understood its true market potential in order to see the real value in the business. It was clear from the initial discussions with the Isotrak Group, they did just that."
"Through our candid approach, we were able to negotiate a deal that met David's expectations and complete the whole transaction within two months of signing the heads of agreement. We are pleased we were able to assist in an acquisition that will be the start of an exciting new chapter in road safety across the UK."
Legal advice was provided by a multi-disciplinary transaction team at regional law firm Royds Withy King, which has an office in Swindon.
The team was led by corporate and commercial senior associate James Worrall. He said: "We were delighted to advise and support the shareholders on the sale of Alcolock GB to Isotrak. It is pleasing to see them secure the right buyer for their successful and ambitious business."
The acquisition was Isotrak's second in seven months following its takeover of fleet management technology business Verilocation in June last year.