Chippenham-based specialist manufacturer Fascia Graphics has been acquired by the UK design arm of CCL Industries, the world's largest label group, in a $9.3m (£6.58m) deal.
Fascia has grown into the UK's leading supplier of screen printed labels, membrane keypads and graphic overlays since it was established in 1994.
It operates from a purpose-built factory, pictured below, where it uses the latest technologies and techniques to serve more than 800 customers domestically and globally with a reputation built largely on product quality, excellent customer service and fast lead times.
Its core customers are European original equipment manufacturers in electronics and durables sector. Fascia's sales for the year to the end of next month are expected to be $7.25m with adjusted earnings of around $2m, according to CCL.
Fascia Graphics will begin trading under the CCL Design name over the next few months and will also start to offer customers additional products and capabilities as part of the CCL group, including precision cutting technologies, clean room, optical and automation technologies, and wide web precision coating and lamination.
Fascia managing director Paul Bennett said: "Our customers will also continue to benefit from CCL's commitment to our continuous improvement programme, which has resulted in our business making the most significant investments in innovative technology in the industry.
"The success of this programme is just part of the reason we've been able to manufacture a high-quality product with rapid turnaround times, at a competitive price."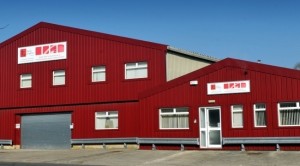 CCL president and CEO Geoffrey T Martin added: "Both culturally and operationally, CCL and Fascia Graphics are a very good fit, and CCL's reputation for manufacturing high-quality products, will ensure that Fascia's customers continue to receive the highest quality products and production standards in the UK's printed graphics industry."
Founded in 1979 as Donprint Product Identification in East Kilbride, Scotland, CCL Design is a global leader in developing and manufacturing design products, innovative labels, and industrial products. It has evolved from a labelling supplier to the Scottish electronics industry to become an international business supporting many of the global brand owners in the IT and telecoms markets.
Parent group CCL Industries was founded in 1951 and is headquartered in Toronto, where it is listed on the city's stock exchange. It more than 150 production facilities in 36 countries across North America, Latin America, Europe, Asia, Australia and Africa.