R3, the insolvency and restructuring trade body, has appointed accountant Louise Durkan as the new chair of its South West and Wales region.
Louise, pictured, an insolvency practitioner with more than 20 years' experience in restructuring, is the financial advisory and restructuring director at accountancy group Deloitte's Bristol office, where she leads a team in providing specialist advice to underperforming or financially distressed businesses across multiple sectors in the South West and across Wales.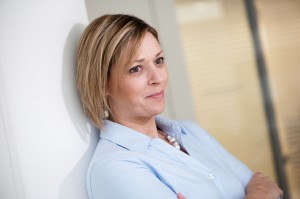 She is also a key member of Deloitte's leadership group for the Southern region's restructuring services team, whose scope stretches from West Wales to the South East.
She joined Deloitte in 2009 from Grant Thornton, where she was a manager. She has also worked for KPMG and Ernst & Young (now EY).
Louise has been an active member of R3, acting as vice-chair for its South West and Wales committee over the past year, and chair of the regions' women's group.
R3 represents insolvency practitioners, lawyers, turnaround and restructuring experts, students and others in the profession, within the South West and Wales, and across the UK.
Members play a vital role in the economy – from rescuing businesses and jobs, helping create the confidence to trade and lend by returning money fairly to creditors after insolvencies, investigating and disrupting fraud, and helping indebted individuals get back on their feet.
Louise said she was delighted to take up the role of R3 regional chair for R3 at such an important time for the insolvency and restructuring profession.
"Given the multitude of political challenges, and unchartered territory, currently faced by the UK as a whole, and the potential impact this may have on the economy in the South West and Wales, I am honoured to take the helm in fighting for the profession," she said.
"Having been closely involved with the workings of R3 over the last year, I hope to continue highlighting the strengths and importance of the profession within the local economy to both parliamentarians and the government."
"Over the next year, I will be closely engaging with the professional community in the South West and Wales, ensuring that R3 can provide the ideal landscape for the profession to pool together as a whole and better share our technical knowledge and practical expertise.
"During my time as chair of the region's R3 women's group, I sought to encourage greater participation among the profession, particularly from those just starting out in their careers, and will hope to achieve a similar outcome in my new role."
Louise takes over as R3 regional chair from Alan Bennett, a leading figure in insolvency and a partner in the restructuring and insolvency team at South West law firm Ashfords, where he specialises in cross-border insolvency.
Louise added: "Alan has been an excellent chair for the South West and Wales over the last year and will certainly be a tough act to follow! Having worked closely with Alan at R3 throughout his time as chair I intend to continue to build on the positive impact he has had in promoting the value of the regions' insolvency and restructuring profession during my own tenure."