The digital innovator credited with the success of Moneysupermarket.com is to join Chippenham-based renewable energy group Good Energy as an independent non-executive director.
Tim Jones, chief information officer of Moneysupermarket.com Group, has more than 20 years' experience in using digital to drive change in organisations. He is widely regarded as one of the UK's top figures in the digital sector.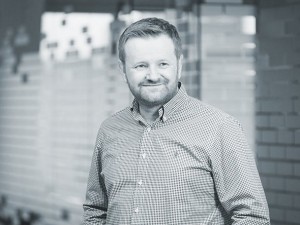 Tim, pictured, is credited with transforming Moneysupermarket.com into a major player in the price comparrison sector by bringing innovative consumer digital products into the insurance, financial services, energy, telecoms and travel markets.
Before joining London Stock Exchange FTSE 250-listed Moneysupermarket.com he was an executive at Trader Media Group, where he co-founded autotrader.co.uk, sparking a revolution in a traditional print-dominated sector.
He replaces non-executive director Francesca Ecsery, who has been on the Good Energy board since 2012.
Good Energy chairman John Maltby said: "We're delighted to welcome Tim to the board. His experience of delivering business transformation through digital innovation strongly compliments the strategic direction Good Energy announced earlier this year.
"The board would like to thank Francesca for her valuable contribution to Good Energy over the years and wishes her well in the future."
Good Energy was founded more than 17 years ago and is now one of the UK's leading 100% renewable energy providers with 71,150 renewable electricity customers and 42,750 carbon neutral gas customers. It also provides Feed-in Tariff administration services to 137,900 sites, taking its total number of customers to 251,800.
It owns the Delabole Wind Farm in Cornwall, the UK's first commercial wind farm, and also owns and operates Hampole Wind Farm, near Doncaster, along with seven solar farms.
It recently made its first move into the fast-growing battery storage market through a partnership with the Eden Project in Cornwall. Good Energy is listed on the London Stock Exchange's AIM market.