Chartered surveyor and property consultancy Sanderson Weatherall has further strengthened its presence in the South West market with the appointment of Jo Williams as partner.
Jo, pictured, who will be based in Sanderson Weatherall's Bristol office, will also head its building consultancy offering across the South West.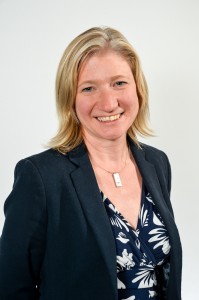 She has more than 22 years' experience as a building surveyor in the region having previously worked for the Bristol offices of Cushman and Wakefield, Ridge and Partners and most recently Gleeds, where she was building surveying director.
Jo's areas of expertise include, but are not limited to design and contract administration, project management, compliance and acquisition advice, technical advice and expert witness work.
She said: "I am really looking forward to working here as I wanted the opportunity to develop the team and service offering in the South West, with the support of the wider, national business.
Head of Sanderson Weatherall's Bristol office, Mark Sheridan, added: "It's great to welcome someone with Jo's experience and strong reputation to the office. I am confident that she will enhance the team's combined knowledge, strengthening our building consultancy offering and ultimately contributing to its continued growth in the region."
Sanderson Weatherall provides a complete range of property, machinery, and business asset services across the retail, residential, offices, industrial, leisure, roadside, healthcare, public sector and third sector.
It also has offices in Birmingham, Exeter, Leeds, London, Manchester, Newcastle, Teesside and York.