The search is on to find Britain's female start-up of the Year – with the winner following in the footsteps of two West of England-based businesswomen.
The successful entrant will be crowned in Bristol next month following a live pitching session on stage at the annual Festival of Female Entrepreneurs, which returns to the city on October 20 for its sixth year.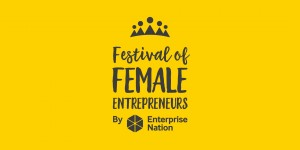 The high-profile day-long festival is organised by small business support group Enterprise Nation.
It takes place at the recently opened Bristol Harbour Hotel & Spa on Corn Street, where it will bring together some of the country's most influential female entrepreneurs, business leaders and brightest start-ups to provide practical insights into growing a business.
The best female start-up competition is designed to highlight the often-unseen contribution made by entrepreneurial women who are excelling in their industry.
Reflecting its position as a hotbed of enterprise, Bristol-based women have landed the title for the past two years.
Last year 44-year-old mum-of-two Mel Bound, pictured, who set up national running group This Mum Runs, claimed top prize.
Her business connects mums across the country via social media, giving them access to exercise in an entirely new way.
The year before, St Paul's-based Chloe Tingle, 26, won for her pioneering social enterprise No More Taboo. It works to improve the lives of women in countries where menstruation still interferes with access to education, body confidence and just basic freedom.
This year the judges are looking for applications from women operating in all sectors.
Enterprise Nation founder Emma Jones said: "These awards recognise the women who are working hard to build and grow excellent businesses that will have a significant impact, not just on the British economy, but on their lives and the lives of their family.
"Often women are so busy building and getting on with it, that they rarely seek recognition, let alone celebrate their own very tangible success. These awards are designed to do exactly that. We can't wait to see those entries pouring in."
To enter, the business must be female-founded, less than three-years-old and have a maximum of 10 employees.
The awards come with some great prizes including:
£500 Facebook advertising credit

Quarterly business mentoring for a year from KPMG

£200 Treatwell voucher to spend on a beauty or spa treatment from Direct Line for Business

Two Dua LIpa tickets at an O2 Academy of the winner's choice from O2 Business

Signed cycling top by Laura Kenny, the most successful female British Olympian, from HSBC

'Power your business with Square' – includes a Square reader and dock plus £1,000 worth of free processing

A one-hour consultation and lunch with Clive Lewis, head of enterprise at ICAEW, and a £100 voucher to spend at PC World

Two tickets to Enterprise Nation's ScaleUp event in London
Judges for the live pitching will include:
Helen Smyth, head of SMB community engagement, Facebook

Mel Bounds, founder, This Mum Runs and last year's winner

Mike Jackson, investor, entrepreneur and director of scale-ups at Shaw & Co

Sharron Gunn, executive director, ICAEW

Alison Edgar, The Entrepreneur's Godmother

Carolyn Radford, serial entrepreneur, CEO of Mansfield Town FC
Applications must be submitted by 5pm on October 5, 2017. Apply here
The Festival of Female Entrepreneurs has become the largest of its kind in the UK and has been held in the city since it was launched six years ago.
The keynote speaker this year will be Carolyn Radford, serial entrepreneur and CEO of Mansfield Town FC, whose presentation will be titled Challenging the Norm. Carolyn is widely viewed as a pioneer in defending equality and fairness within professional football and she has a passion for challenging the norm and challenging perceptions.
Also speaking will be Bristol-based entrepreneur Rob Law, founder of kids' travel accessories firm Trunki. He will talk about the challenge of defending the intellectual property of his iconic ride-on suitcases.
Other sessions will explore using celebrities as brand ambassadors, doing business overseas, and the future of digital.
Tickets, which cost £49 including VAT, provide all-day access to the keynote stage plus the evening drinks reception from 5.30pm to 6.30pm. Click here to buy tickets.
For more details about the festival look here https://www.enterprisenation.com/festival