Allied Irish Bank (GB) has appointed James Penman as its business centre leader for the South West region.
James, pictured, was previously with Principality Commercial, Bank of Ireland, Royal Bank of Scotland and Barclays and has extensive experience working with commercial and corporate customers in the region over the past 15 years.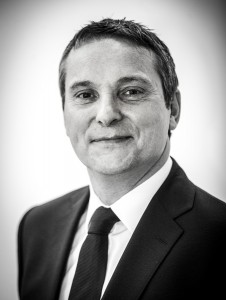 In his new role at Allied Irish Bank (GB), he is responsible for the South West region, which includes a team of relationship and business development managers focused on hotel, healthcare, manufacturing and professional services sectors as well as dedicated on-the-ground support staff.
He will be based in the bank's Bristol office and report to regional director in the South Mark Medd.
James said: "I'm looking forward to working with customers to support their business growth aspirations and day-to-day working capital needs.
"I am very focused on working in partnership with business owners to understand their companies and to support their business strategies. By working together we can tailor the right financial packages and I am looking forward to working across a broad spectrum of customers and sectors."
Mark Medd added: "The Bristol and South West team have a strong track record of success and pipeline of deal activity and James' addition to lead the team is sure to enhance this further. I look forward to leveraging his experience to grow our business across Bristol and the South West."