The UK's largest charity services business has been formed following Chippenham-based Woods Group's acquisition of Melksham specialist outsourcing firm Valldata.
Woods Group is best known for its strengths in raffles, lotteries, print production and payment processing for charities such as the RSPB, National Trust and Motability, while Valldata specialises in fulfilment, payment processing and specialist response handling. Its clients include Médecins Sans Frontières and Ethiopiad.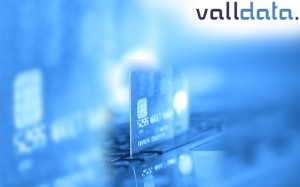 The enlarged group plans to move to a £5m purpose-built headquarters in Chippenham. Until then Woods Group will remain in its head office on the town's Bumpers Farm business park and Valldata at Bowerhill in Melksham.
​The acquisition – financial details of which have not been released – has created a stronger and more robust business that can work with charities across a broader remit, said Woods Group.
These included logistical and efficiency benefits, and greater agility to respond to the changing needs of the fundraising sector.
By combining, the two firms will also be able to build on their leading positions with the advantage of a single investment focus on compliance, quality, and innovation.
Woods Group and Valldata will continue to operate as independent brands with a move to a new, purpose-built headquarters planned for next summer. Before that some partnership working across teams will be introduced to benefit service provision to clients.
Woods said the two companies' branding remained under review and no decision had been taken on whether a new brand will be created.
Woods Group managing director Ian Scarr has been appointed as CEO of Valldata, replacing Scott Gray, who has stepped down from the role. Mr Gray will remain CEO of former Valldata parent group VRD and former sister company, Crawley-based direct debit processing company Rapidata Services.
VRD Group bought Valldata in May 2016 from private equity firm Livingbridge and had streamlined the business ahead of the sale to Woods Group.
Valldata general manager Steve Casey will remain with the business and continue to manage day-to-day service operations while also working with the Woods Group management team to build on the combined future offering.
Mr Scarr said: "We are thrilled to bring Valldata and its reputation for excellence into the Woods Group, reinforcing our commitment to the charity and not-for-profit sector through targeted investment.
"Together, we offer many years of experience and a team of over 175 talented and dedicated experts, the combination of which provides a sector-leading supplier that has a pedigree like no other for supporting charities in their vital work."
Mr Gray added: "I have enjoyed working with the fantastic team at Valldata, getting to know the business and the needs of their clients. The not-for-profit market has significantly changed over the past couple of years and this brings pressures to suppliers to adapt too.
"It became clear that to grow Valldata, further investment was required and joining forces with Woods Group presents a great opportunity for the company, the staff and the sector, it's an extremely positive move for all parties involved.
"Rapidata remains on hand as a strategic partner and I look forward to continuing to work alongside Valldata and to building new relationships with the Woods Group team."
Mr Casesy said Valldata had been a cornerstone of the charity service industry for 30 years.
"An intense period of management changes and transition in recent years has helped ensure our services, some of which are unique, have continued to support many of the UK's largest charities," he said.
"As we move into this new exciting stage of our development, we will be able to offer our charity clients an even greater experience thanks to the benefits that being part of the Woods Group will bring."
Legal experts from Bristol-headquartered national law firm TLT advised Woods Consolidated, the holding company of Woods Group, on the acquisition.