Swindon's best tech businesses are being invited to enter a national awards scheme that celebrates innovation and growth among the sector's fastest-growing firms.
The 2017 Deloitte UK Technology Fast 50 Awards showcase the country's dynamic technology ecosystem and the most exciting hi-tech companies.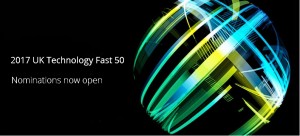 Now in their 20th year, the awards rank the UK's 50 fastest-growing technology companies based on the past four years of revenue growth.
They have also provided a valuable snapshot of the South West tech sector – with companies from the region winning the awards a total of 65 times, with 11 businesses achieving a place in the top 10 rankings and 25 in the top 50.
Last year's 50 companies generated £884m in total annual revenues, employed more than 7,100 people and recorded an average four-year growth rate of 1,240%.
Winners come from all areas of technology, from internet specialists and digital media, to hardware, software and telecoms. But as technology is evolving, so are the types of businesses taking part in the awards, with 22% of 2016's winners classifying themselves as fintech.
Other sub-sectors represented last year included adtech, agritech, biotech, cleantech, edtech, foodtech, fashiontech, healthtech, insurtech, proptech, retailtech and traveltech – reflecting that the awards are open to all tech businesses that deliver innovative products and services to their customers in all industries – so long as the business has its own tech IP.
Past South West winners include Corsham-based Skyscape Cloud Services, now rebranded as UKCloud, which achieved second place nationally in 2015 with phenomenal growth of 13,391% he highest four-year growth rate for a South West winner
The next highest growth rate for a South West business was in 2000, when Bristol-based marketing software specialist Alterian topped the entire list and was named the overall winner with 12,538% growth.
Bristol-based app developer Mubaloo, Advanced Transport Systems, the innovative firm behind the ULTra Personal Rapid Transit, and picoChip from Bath have each achieved third place in the awards – in 2014, 2008 and 2002 respectively.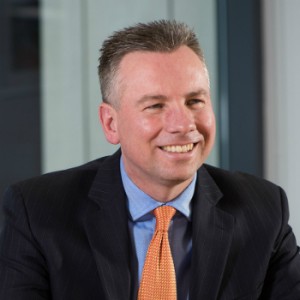 Deloitte South West technology partner Laurence Hedditch, pictured, said: "The South West technology start-up scene is truly fascinating. For the last two decades the UK Technology Fast 50 Awards have celebrated the nation's most aspirational companies from across the technology landscape.
"This programme is a perfect crystal ball that offers a glimpse into what the future tech scene will look like in the UK and is a great way to recognise and celebrate the dynamic tech businesses we have in the South West.
"The class of 2017 will hopefully follow in the footsteps of previous award winners from the South West such as Mubaloo, Skyscape and Alterian as well as other illustrious alumni including the likes of picoChip, The Book Depository and IntY. I would encourage technology start-ups from Bristol, Bath and all over the South West to apply for what is an excellent opportunity for businesses to showcase their achievements."
Nominations close on September 8 and winners will be announced at the awards ceremony on November 16 in London. Award sponsors include Oracle NetSuite and Silicon Valley Bank.
For full details and the entry form visit: www.fast50.co.uk.
Deloitte UK Technology Fast 50 winners from the South West, 1998-2016
| | | | | |
| --- | --- | --- | --- | --- |
| Year | Ranking | Company | Category | Growth |
| 2015 | 2 | Skyscape Cloud Services | Communications | 13391% |
| 2014 | 3 | Mubaloo | Software | 4404% |
| 2014 | 26 | Test and Verification Solutions | Software | 963% |
| 2012 | 11 | Smart Traffic | Internet | 1468% |
| 2011 | 38 | NanoSight | Biotech | 809% |
| 2010 | 39 | C4L | Internet | 823% |
| 2010 | 50 | Gradwell Dot Com | Telecoms | 652% |
| 2009 | 14 | Auros | Internet | 3294% |
| 2009 | 44 | Gradwell | Internet | 726% |
| 2009 | 28 | picoChip | Electronics | 1171% |
| 2009 | 15 | The Book Depository | Internet | 2593% |
| 2008 | 45 | Mobile Commerce | Telecoms | 590% |
| 2008 | 3 | picoChip | Electronics | 4483% |
| 2007 | 24 | e2train | Software | 1547% |
| 2007 | 32 | Opti-cal | Electronics | 1271% |
| 2005 | 45 | Nimbus Partner | Software | 715% |
| 2004 | 32 | Alterian | Software | 1023% |
| 2004 | 20 | Cramer Systems | Software | 1432% |
| 2004 | 28 | Goss Interactive | Other | 1187% |
| 2004 | 15 | IntY | Telecoms | 1776% |
| 2004 | 35 | Nimbus Partners | Software | 926% |
| 2004 | 18 | Utility Partnership | Other | 1677% |
| 2003 | 26 | Advanced Transport Systems | Electronics | 416% |
| 2003 | 39 | Alterian | Software | 322% |
| 2003 | 43 | Fasthosts Internet | Internet | 306% |
| 2003 | 15 | intY | Internet | 657% |
| 2003 | 35 | Nimbus Partners | Software | 335% |
| 2003 | 34 | Omitec Group | Electronics | 340% |
| 2003 | 32 | Star Technology Group | Other | 350% |
| 2003 | 4 | Utility Partnership | Other | 1764% |
| 2002 | 2 | Advanced Transport Systems | Telecoms | 2694% |
| 2002 | 40 | Alterian | Software | 388% |
| 2002 | 25 | Bowman Power Systems | Electronics | 606% |
| 2002 | 11 | CPC Computers | Hardware | 1035% |
| 2002 | 21 | Cramer Systems | Software | 761% |
| 2002 | 3 | Fasthosts Internet | Internet | 2456% |
| 2002 | 22 | Inty | Teleoms | 681% |
| 2002 | 39 | Nimbus | Software | 392% |
| 2002 | 29 | PNC Telecom | Teleoms | 559% |
| 2002 | 41 | Sentinel UK | Other | 385% |
| 2002 | 34 | Star Internet | Internet | 453% |
| 2002 | 5 | Stilo International | Software | 1557% |
| 2002 | 23 | Utility Partnerships | Other | 661% |
| 2001 | 39 | Alterian | Software | 388% |
| 2001 | 34 | Bowman Power Systems | Biotech | 592% |
| 2001 | 16 | Cramer Systems | Software | 1185% |
| 2001 | 27 | PNC Telecom | Telecoms | 931% |
| 2001 | 47 | Shire Pharmaceuticals Group | Biotech | 328% |
| 2001 | 5 | The Innovation Group | Software | 3578% |
| 2001 | 28 | Utility Partnership | Other | 788% |
| 2000 | 47 | Absolute Computing | Internet | 345% |
| 2000 | 1 | Alterian | Software | 12538% |
| 2000 | 45 | Cramer Systems Group | Software | 375% |
| 2000 | 18 | Gig@Byte | Hardware | 949% |
| 2000 | 46 | Motion Media | Telecoms | 351% |
| 2000 | 43 | Wessex Technology Opto-Electronic Products | Hardware | 382% |
| 1999 | 12 | Audiosoft | Software | 1140% |
| 1999 | 19 | Motion Media Technology | Telecoms | 727% |
| 1999 | 25 | Wessex Technology Opto-Electronic Products | Other | 543% |
| 1998 | 12 | Global Software Services | Software | 707% |
| 1998 | 6 | Just Results | Software | 1098% |
| 1998 | 46 | Netcraft | Software | 265% |
| 1998 | 10 | Oxtel | Software | 868% |
| 1998 | 44 | Shire Pharmaceuticals Group | Software | 278% |
| 1998 | 30 | TransEDA | Software | 363% |