Logistics group Wincanton has signed a contract to run the UK transport operation of Britvic, the leading branded soft drinks business.
Under the five-year deal, which will extend the partnership between the two to 29 years, Chippenham-based Wincanton's will manage more than100,000 deliveries a year for Britvic. It has also renew the contract for its existing warehouse in Lutterworth.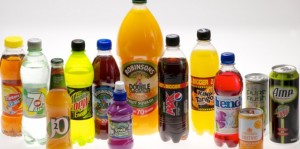 Wincanton said it would work with Britvic to develop a 'best-in-class' supply chain, deploying its expertise in supply-chain optimisation, along with delivering increased operational flexibility and visibility for Britvic.
Wincanton chief executive Adrian Colman said: "We are extremely pleased to have extended our well-established relationship with Britvic. The new contract is further evidence of our partnership approach and dedication to delivering effective and innovative supply chain operations.
"The broadening of our remit to Britvic's transport operations is particularly exciting and offers further scope to extend our relationship in a rapidly changing retail landscape.
"Britvic's ambitious plans, paired with Wincanton's ability to operate and optimise both warehouse and transport operations, makes for an ideal partnership over the next five years."
Hemel Hempstead-based Britvic UK's brands include J2O, Tango and Fruit Shoot and it also has exclusive agreements to make, distribute and market global brands such as Pepsi and 7UP on behalf of PepsiCo.
The contract extension and expansion with Britvic comes hot on the heels of Wincanton's five-year deal with high street discount store chain Wilkinson, under which Wincanton will manage all UK transport operations for its near-400 Wilko-branded outlets, from store replenishment to yard management and backhaul, making at least 100,000 deliveries a year.
Wincanton's fleet maintenance arm, Pullman Fleet Services, will also run two workshops to service the Wilko fleet and maximise vehicle availability, further improving efficiency.