A Wiltshire building supplies firm has been acquired by expanding regional builders' merchants Kellaway in a deal completed by Swindon-based law firm Thrings.
Marlborough Building Supplies becomes Bristol-based Kellaway's 13th branch and extends the group further into Wiltshire. It already operates a branch in Kembrey Park​, Swindon.
Marlborough Building Supplies was established in 2001 by Patrick Kiely and James Simper and moved to purpose-built premises in the heart of the Wiltshire market town in 2013, four years after Patrick's son Matthew joined the business as a director.
Under the terms of the acquisition, Matthew has remained with the business. Under Kellaways' ownership Marlborough Building Supplies will continue to provide building supplies and products – including aggregates, timber and plumbing and heating equipment – to large contractors, general builders, self-build and DIY enthusiasts.
Privately-owned Kellaway was formed in 1982 and has grown to become Bristol's largest independent builders' merchants. It employs more than 195 staff in its branches across Bristol, Bath, South Gloucestershire, North Somerset, Gloucestershire, Wiltshire and Worcestershire.
Thrings Swindon-based corporate partners John Davies and Simon Hore advised Patrick, Matthew and James on all legal matters, including liaising with multiple shareholders, due diligence, and limiting the seller's liability under negotiated warranties.
Additional assistance was provided by corporate solicitor Sadia Ghaffar and legal director Charlotte Barrett, who advised Marlborough Building Supplies on commercial property issues.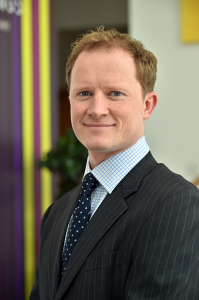 Matthew Kiely said: "This transaction marks a significant development in Marlborough Building Supplies' history. Everyone involved with the business is tremendously excited to be working with their new colleagues at Kellaway and ensuring customers of both companies continue to enjoy high-quality building materials and services.
"The management team would like to extend its thanks to John, Simon and their team, not only for their legal and commercial expertise, but also for enabling the vendors to continue carrying out day-to-day operations as normal and providing customers with an uninterrupted level of service."
Simon Hore, pictured, added: "Marlborough Building Supplies is a much-admired and highly respected organisation, whose building supplies and products have been delivered by a team of knowledgeable industry specialists to customers across the South West for the past 16 years.
"Thrings has enjoyed guiding Matthew and his fellow shareholders through the various stages of the sales process and negotiating the deal within tight timescales."
Kellaway managing director Julian Milligan said Patrick, James and Matthew at Marlborough Building Supplies had developed a strong and well-respected business over a number of years and he looked forward to growing the business further in years to come.
"We are delighted that Matthew is staying on with this us to manage the branch and share his wealth of expertise," he said.
Marlborough Building Supplies received advice on corporate finance matters by Naomi Hopkins of Swindon-based Hopkins Consulting, who said: "Marlborough Building Supplies is a strong and well-run business with a solid reputation for good customer service within it local area.
"It has enjoyed healthy growth over the last few years and I'm confident this will continue under the new ownership."
Kellaway Building Supplies received legal representation from law firm Harrison Clark Rickerbys, which has offices in Worcester, Cheltenham, Hereford, Ross and the Thames Valley.