Business West, the region's largest business organisation, is calling on Chancellor Philip Hammond to use his Spring Budget next month to bolster confidence amid fears that higher inflation and skill shortages will combine to hit West of England firms hard.
While latest official jobless figures show unemployment continuing to fall, the strength of the regional economy will be tested by as number of factors, according to Business West, which runs the Swindon & Wiltshire Initiative.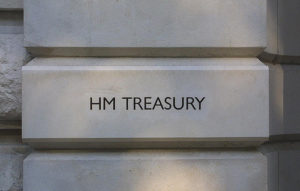 Unemployment across the South West fell by 0.3% to 101,000 that in the three months to December, figures from the Office for National Statistics show.
The official unemployment rate in the region now stands at 3.6% – well below the unchanged national average of 4.8%.
Business West managing director Phil Smith said: "These figures show the jobs market in the South West continued to rally as 2016 drew to a close, with employment levels rising and unemployment falling.
"Our regional labour market remains one of the best performing in the country, and it's pleasing to see the jobless rate nationally holding steady at an 11-year low. The data chimes with the findings of our latest local business survey, which showed workforce levels and recruitment intentions rising in the final months of the year."
But he said while the labour market remained a source of strength for the region's economy, there were reasons to be cautious – with rising inflation placing increased pressures on business costs.
"Furthermore, there are some suggestions that in aggregate the jobs market could be edging towards full capacity.," he said.
"In some sectors, and for some job grades, demand is already outstripping supply. Our latest quarterly survey also saw business confidence falling to an alarming four-year low, suggesting that critical uncertainties are still hanging heavy on West firms.
"As we near the triggering of Article 50, there are still big question marks for business over the quality of access to EU markets come 2019 and the ease with which they'll be able to access European workers.
"In the Budget next month, the chancellor would be well advised to do all he can to bolster confidence and reduce the costs of doing business for firms looking to recruit and grow."
Business West represents more than 18,000 businesses across the South West and also runs the chambers of commerce in Bristol and Bath.
The Spring Budget will be on March 8.