Business leaders from across the region were recognised at the Institute of Directors 2016 Director of the Year Awards.
Simon Barbato, founder and CEO of Bath-based brand, digital and marketing agency was named South West Director of the Year.
Other winners were: James Piper of Ecosurety in Bristol (Young Director), Brady George of Keynsham-based Almeda (Corporate Responsibility), Mark Crutchley, Circadian Trust (Third Sector/Not for Profit) and Andrew Robinson of Arc Energy Resources (Family Business).
John Ford of Ford Fuel Oils was the highest scorer in the South West in the IoD Certificate in Company Direction Exam.
The awards seek to highlight and celebrate outstanding business people in the region's boardrooms, bringing the enterprise community together and focusing UK-wide attention on South West success.
The awards dinner took place at Ashton Gate Stadium. Bristol entrepreneur Helena Hills, co-founder of True Start Coffee, was guest speaker and the event was hosted by BBC Radio Bristol presenter Laura Rawlings. It was sponsored by Common Purpose, who awarded Simon Barbato a place on its Meridian leadership programme, and bmi regional which donated flights as raffle prizes. More than £1,000 was raised for micro loan charity Deki, which support entrepreneurs in Africa.
Swindon Business News and its sister titles Bath Business News and Bristol Business News were once again media partners for the awards.
All photos by Clint Randall of Pixel Photography Ltd.
Pictured below: Brady George with his Corporate Responsibility award surrounded by colleagues from Almeda
Pictured below: Chris Smith of Marshfield Bakery collects the Director of the Year Award on behalf of Simon Barbato from Corrine Thomas of Common Purpose
Pictured below: Mark Crutchley receives the Third Sector Award from IOD South West chairman Nick Sturge, right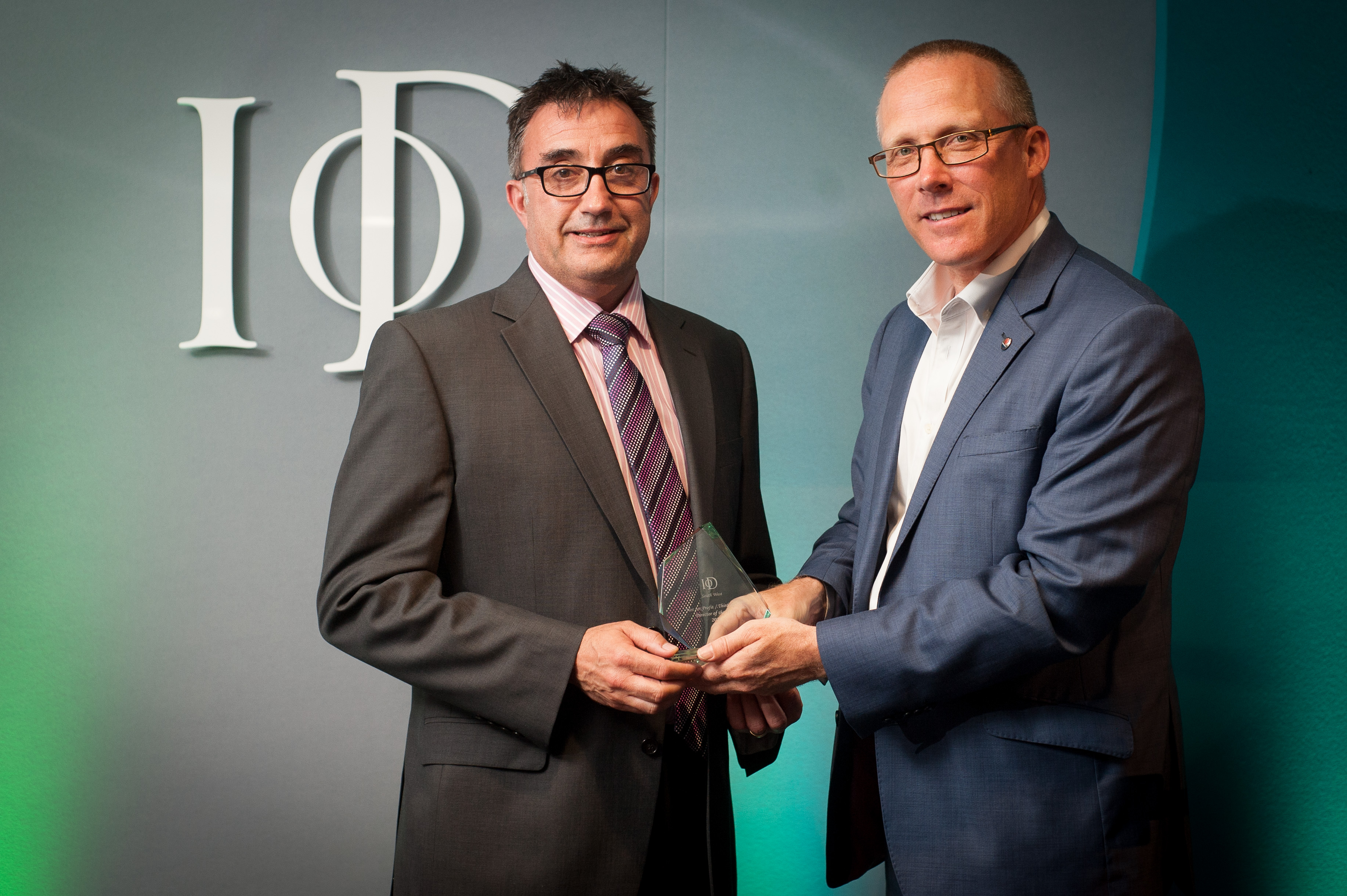 Pictured below: Andrew Robinson from Arc Energy collecting the Family Business Award from Nick Sturge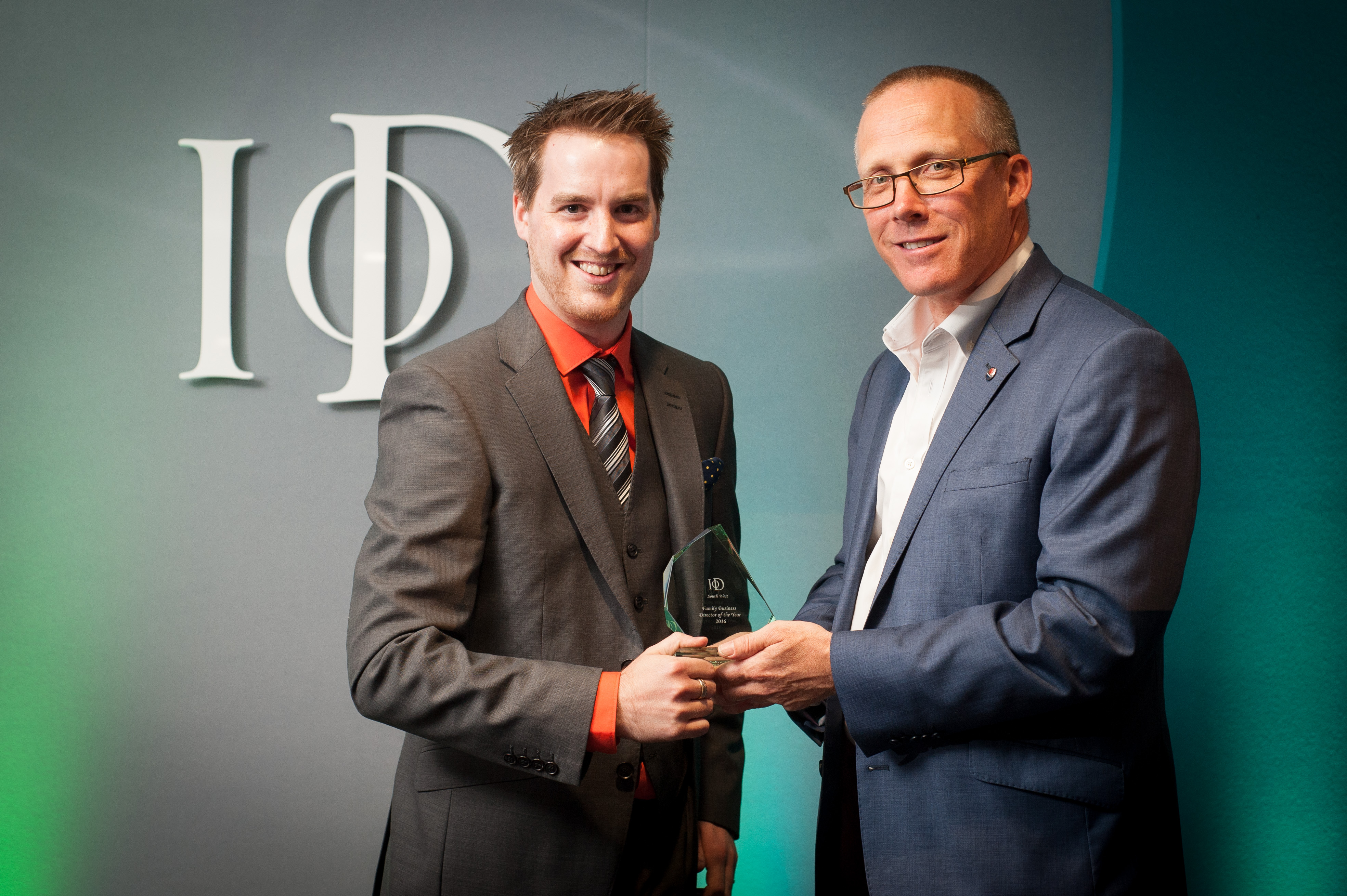 Pictured below: Dean Bennett from China Fleet Country Club receiving the Highly Commended award in the Director of the Year category from Corrine Thomas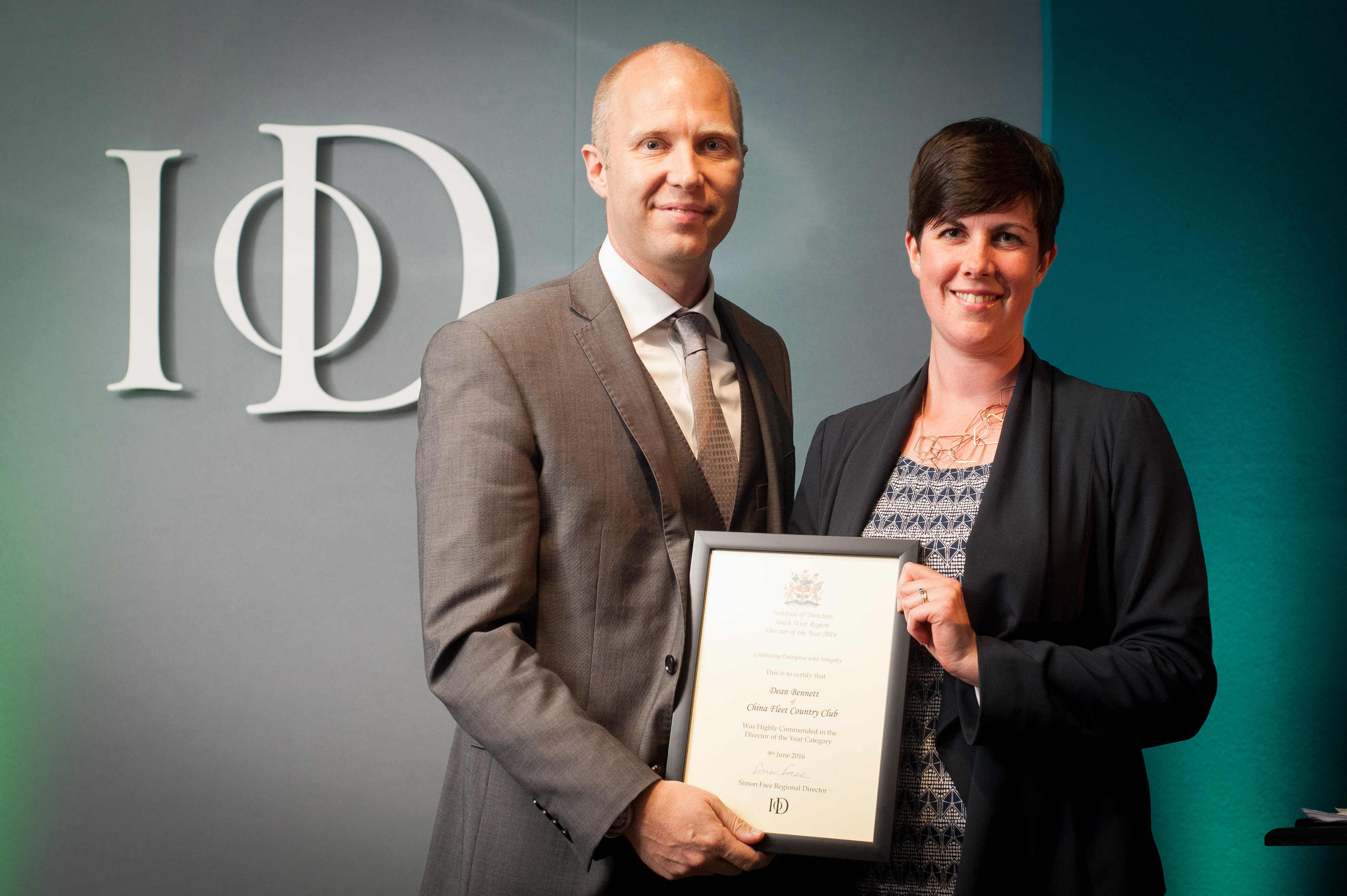 Pictured below: John Ford of Ford Fuel Oils collects the award for Director Development from Nick Sturge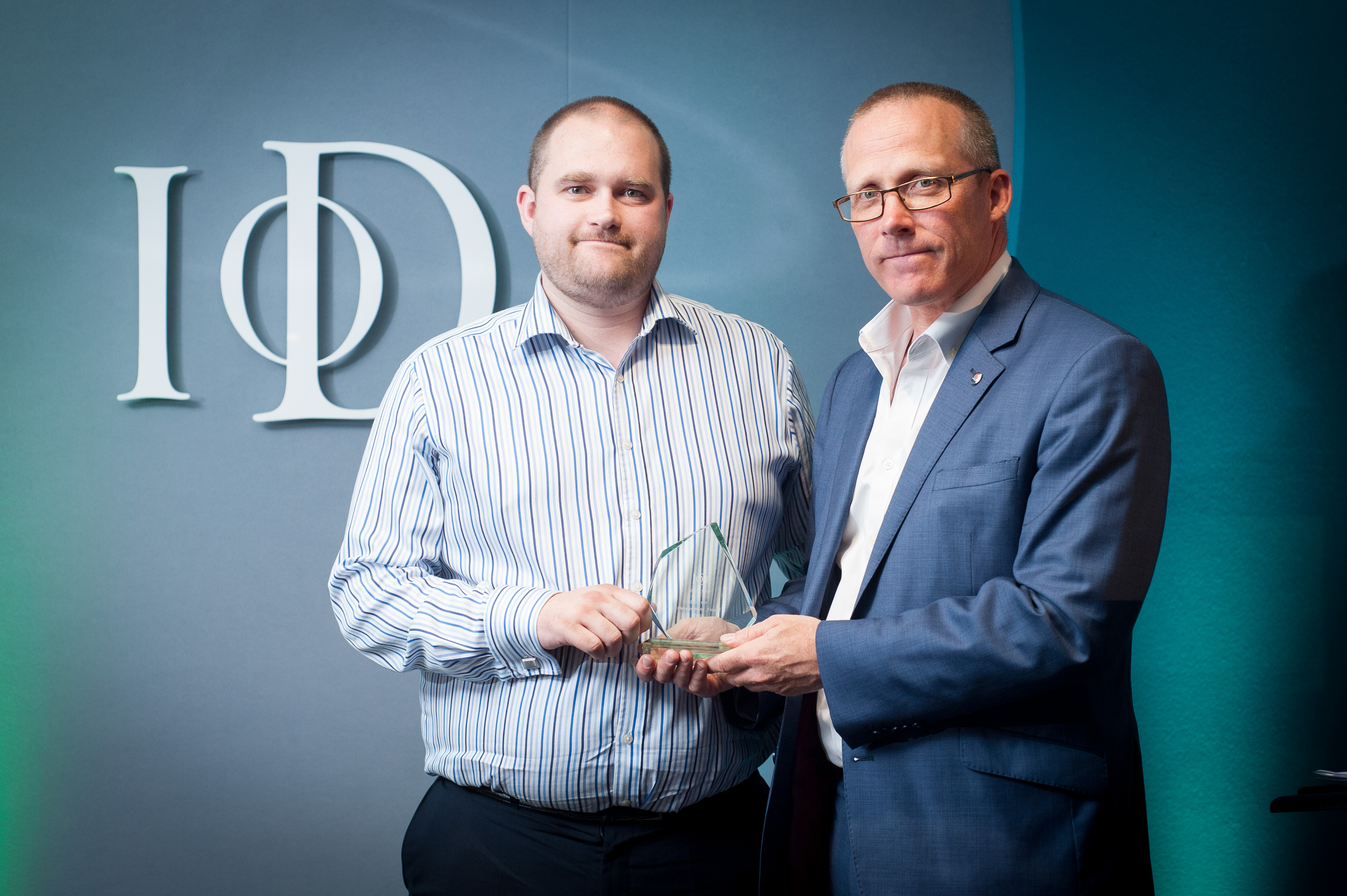 Pictured below: Alan Woolford of Qinetiq receives the Highly Commended Award in the Director Development Category from Nick Sturge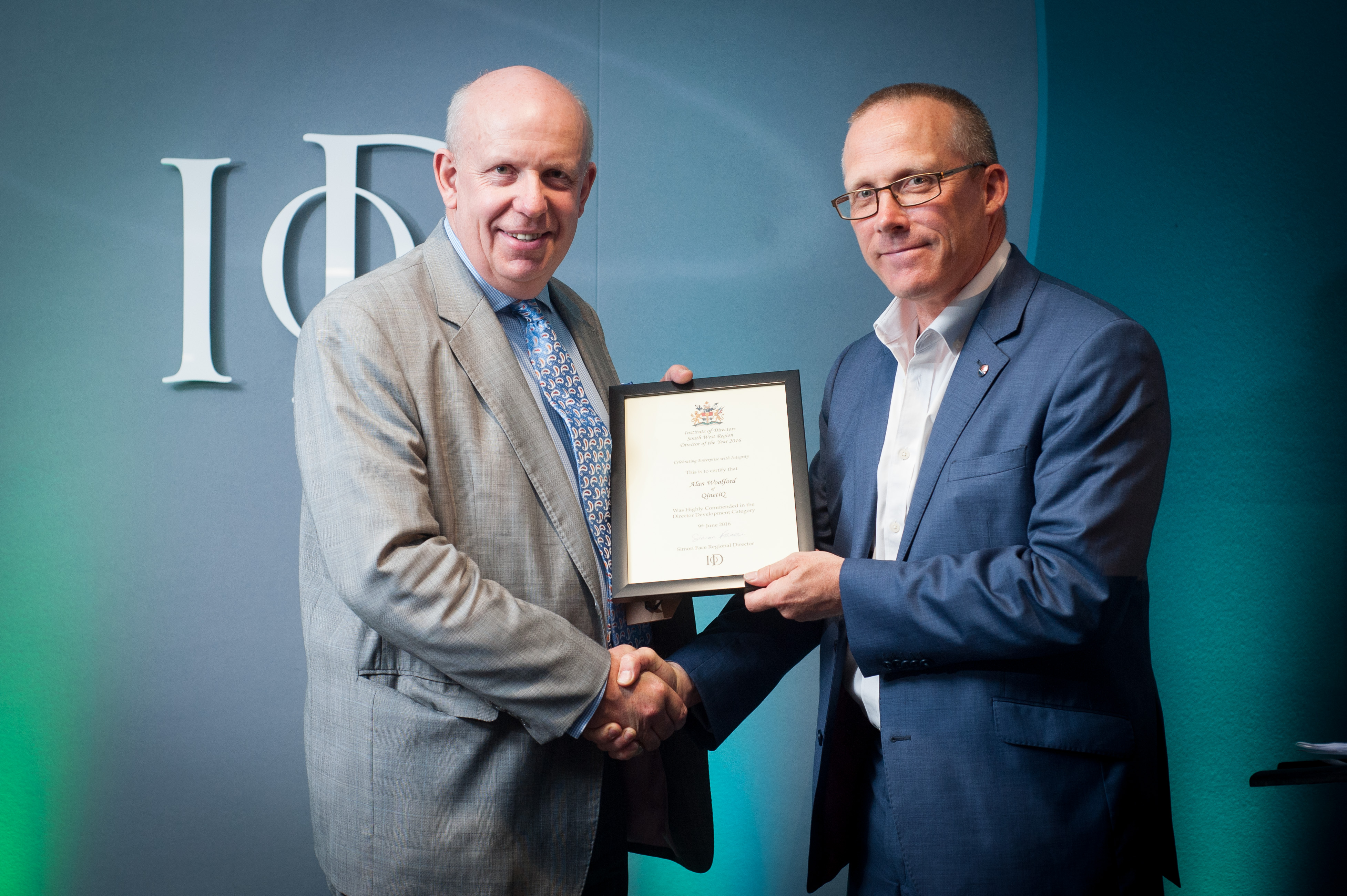 Pictured below: James Piper, right, from Ecosurety receives the Young Director of the Year award from Bristol Business News editor Robert Buckland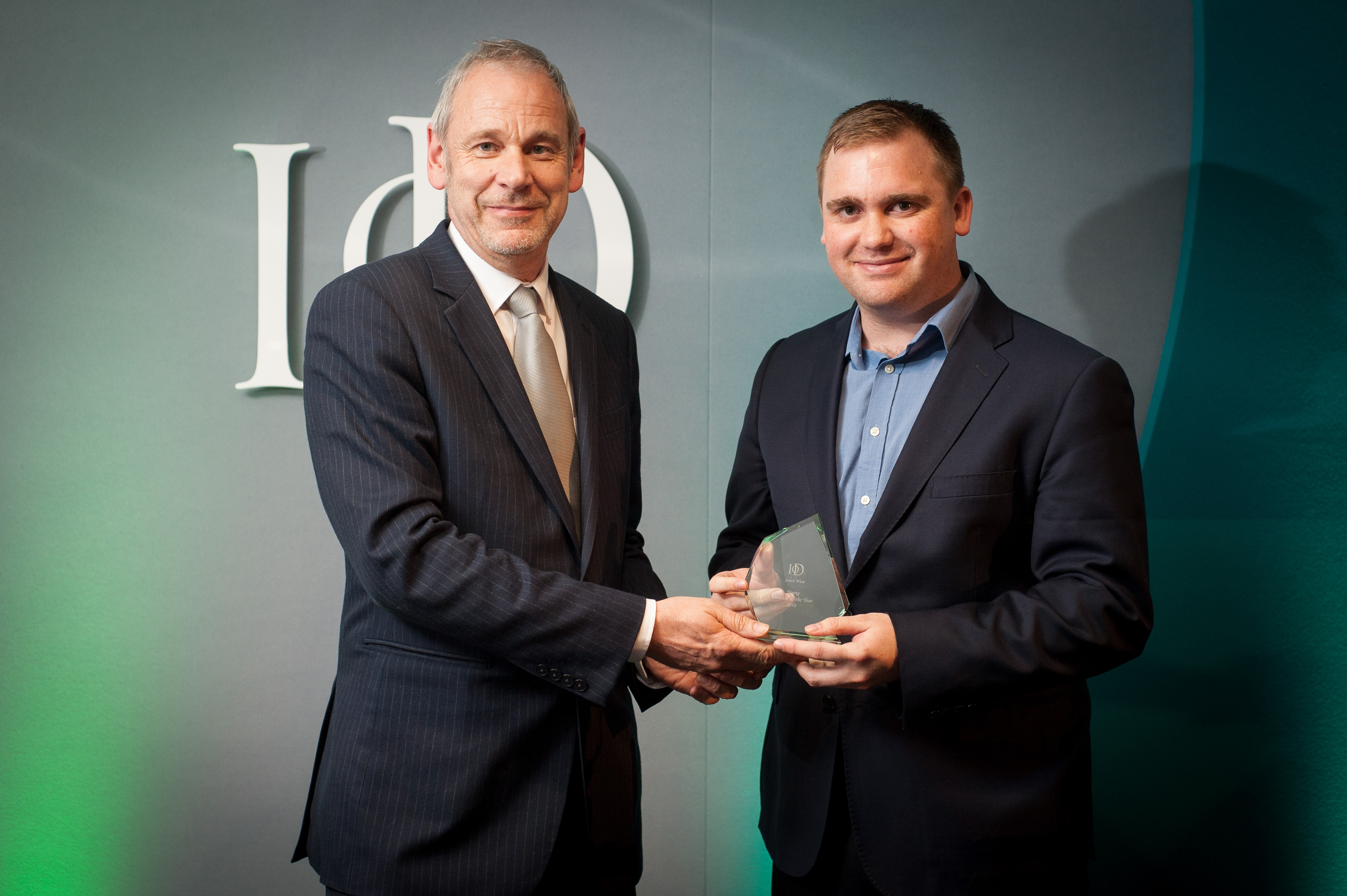 Pictured below: Vashti Seth, founder of social enterprise Deki – a winner last year – speaks to guests at the IoD Director of the Year Awards dinner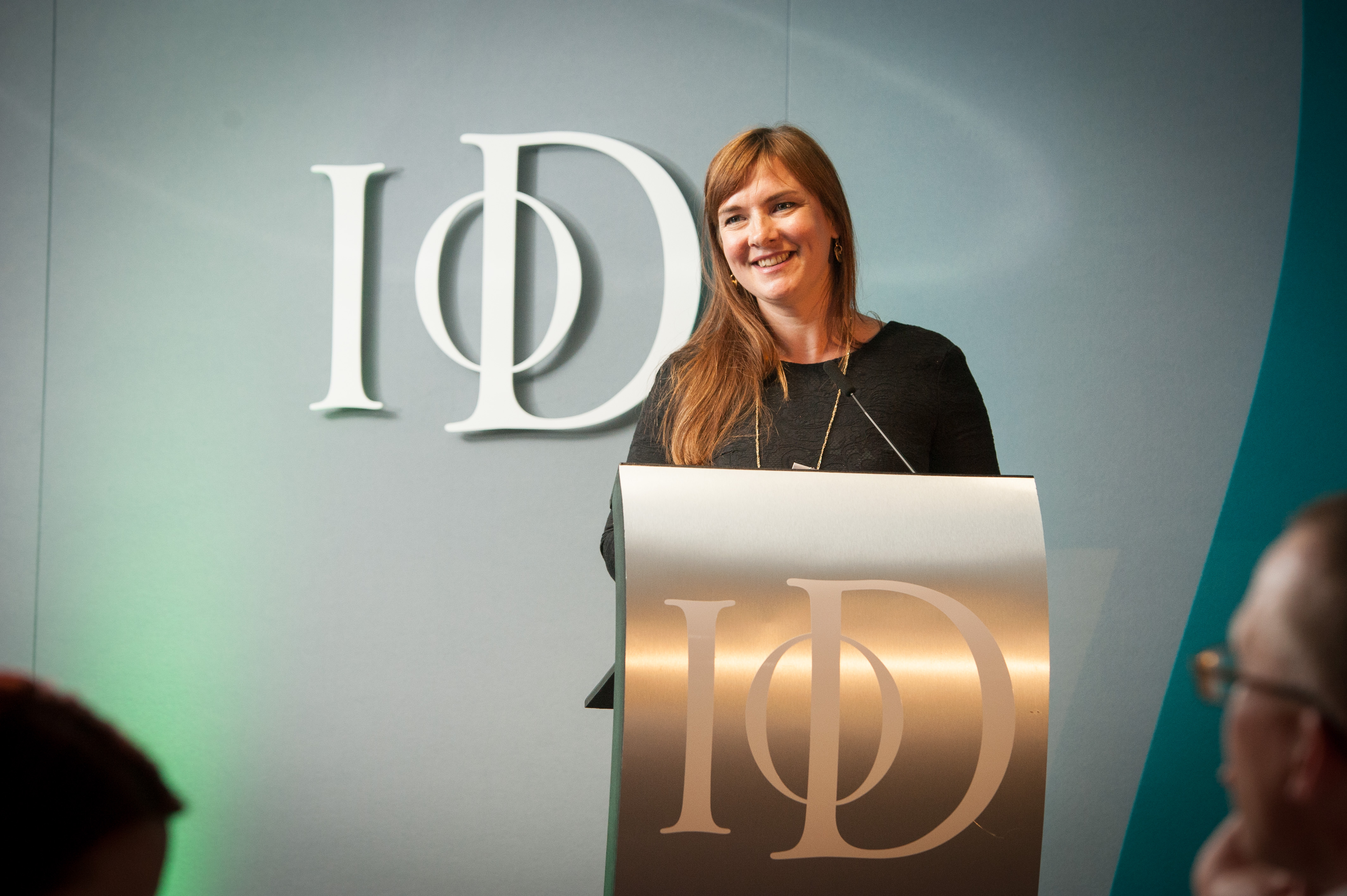 Pictured below: Helena Hills, co-founder of True Start Coffee, spoke about the challenges of starting her innovative business at the IoD Director of the Year dinner
Pictured below: Craig and Lisa Davidge of Rosemont Recruitment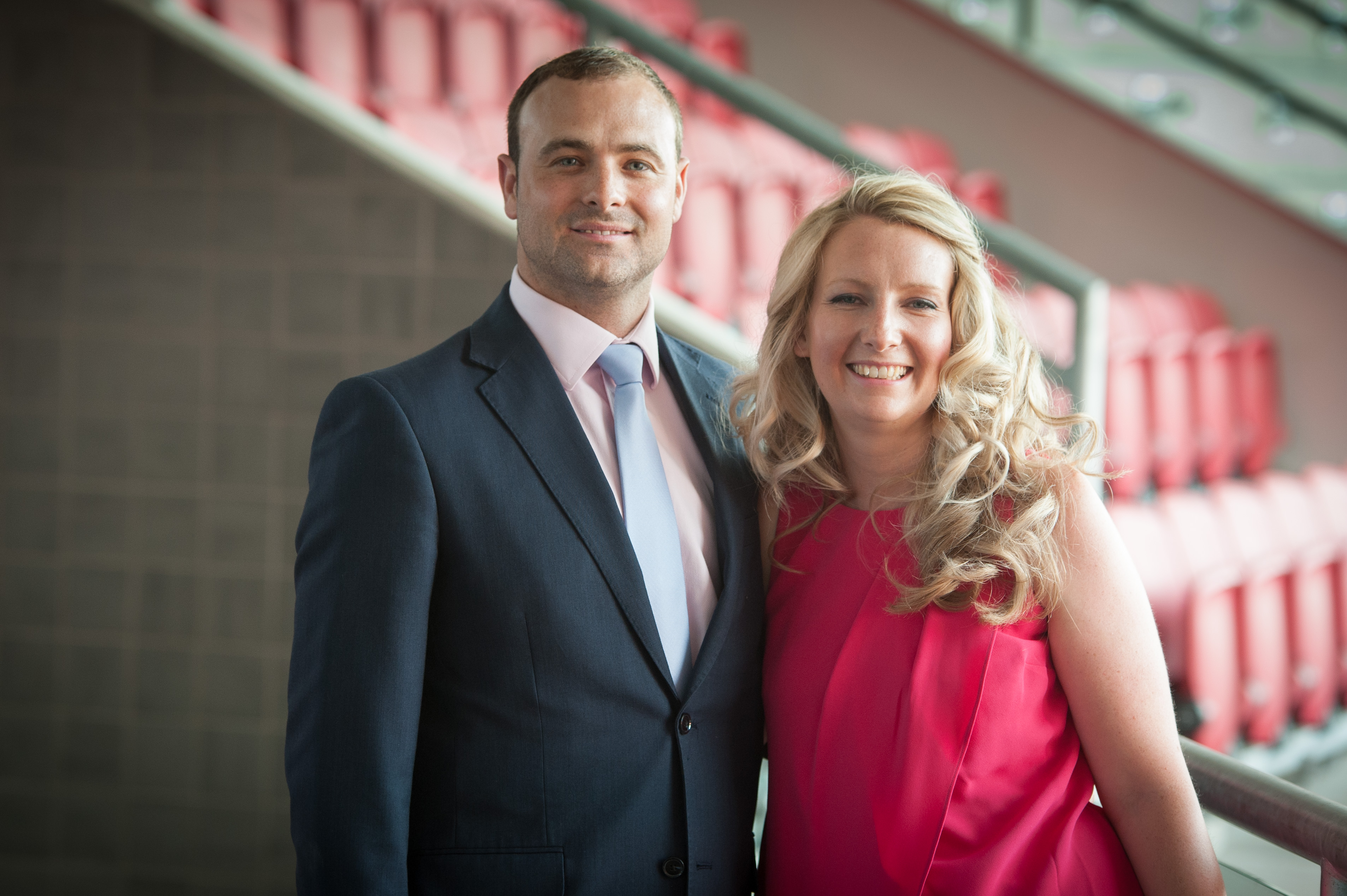 Pictured below, from left: Ann Lee of St Margaret's Hospice, Corrine Thomas of Common Purpose and Helen Lacey of RedBerry Recruitment