A trio of new recruits have joined expanding specialist learning and development consultancy RTS Group. The Chippenham-based company, which creates and delivers learning and development programmes for automotive manufacturers, now has approaching 50 staff as well as more than 200 associates around the globe.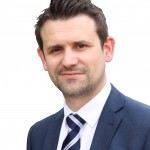 Founded in 1989, it recently received a £50,000 grant from the Swindon and Wiltshire Local Enterprise Partnership (LEP) and counts international auto brands such as Mercedes-Benz, Toyota, Mazda and Nissan among its clients.
Stephen Casey, 34, pictured right, joins the firm's acclaimed Mazda Academy team as network talent consultant, creating programmes to attract and retain talent within the dealership networking.
Stephen worked in export for a tooling manufacturer before moving into recruitment and becoming a branch manager for a nationwide recruitment consultancy.
Following this, he was instrumental in setting up a national website for schools, aimed at providing careers and employment advice and opportunities to school-leavers. Immediately prior to joining RTS, he was head of business improvement at Rotherham College of Arts & Technology working with local employers and supporting them to recruit staff via the apprenticeship scheme.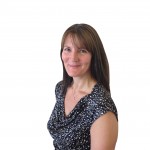 Louise Kandalaft, 47, pictured right, began her career in PR, working in-house and for a consultancy. She later moved into event management for Government departments then made a complete career switch by becoming a cabin crew member, first with Britannia Airways then for BA.
After a career break to bring up her family, Louise returned to the airline industry and was a business manager for BA before joining RTS as international project executive. In her role, Louise supports David Jordan – the firm's head of international business – with projects in their pre-signoff stage.
Sarah Michalik, 34, , pictured below right, joins as senior instructional designer following 12 years with VW at its head office in Milton Keynes. She began in the VW call centre before moving into training the centre's new recruits, taking her CITP and City & Guilds qualifications and its customer-facing dealership staff through the VW group academy, working with Volkswagen, Audi, SEAT, ŠKODA, and Volkswagen C
ommercial Vehicles.
Sarah then switched from programme delivery into programme design, before joining RTS, where she is focussing on programme design for clients.
RTS managing director Malcolm Miller said: "Stephen, Sarah and Louise are a great asset to the team, which is growing in line with the growth in our client-base and demand for our services.
"The automotive market is truly global and we are focussing on expanding our business overseas as well as in the UK and a strong team will enable us to succeed."