Economic growth is set to return to its pre-recession level in the second half of this year – nearly six years after the global financial crisis first hit, according to figures published today.
High confidence levels are fuelling growth across all sectors, with manufacturing particularly optimistic, while many firms say they plan to take on more staff.
The upbeat picture emerges today from the latest Business Trends report by accountants and business advisers BDO, which not only measures recent output and inflation but looks ahead by gauging optimism and hiring intentions among UK firms.
It echoes a reports also published today by the British Chambers of Commerce which predicts the economy will return to its 2008 level this summer, and the Federation of Small Businesses, which indicates strong employment growth.
Output, as measured by the report's index, rose from 102.3 in January to 102.7 in February – its highest level since April 2010, with confidence in the manufacturing sector rising to 112 in February against 111.3 in January, despite currency fluctuations working against manufacturers..
Inflationary pressures continued to ease in February with the report's inflation index dropping from 97.9 in January to 97.1 – the result of falling real wages, which helped services firms control costs, and lower input prices driven by weak global demand, which helped manufacturers.
While confidence for business performance over the next two quarters, as measured by BDO's optimism index, dropped slightly from 103.8 in January to 103.3, it remains comfortably above the 100 level which indicates the economy's long-term growth trend.
Today's report also contains positive news on jobs with the employment index, which measures businesses' hiring expect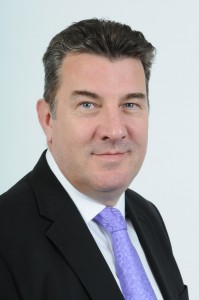 ations over the next three months, showing a healthy rise from 101.3 January to 102.7.
The combination of falling unemployment and output increasing means real wages look likely to grow during 2014 for the first time since the onset of the financial crisis, says the report, indicating that the end of the squeeze on incomes is in sight.
BDO partner and head of its Bristol office, which covers Swindon, Graham Randall, pictured, said: "On its current trajectory, we expect economic output to surpass the level last reached before the onset of the financial crisis by July this year, which will be a great relief to the Chancellor as we near next week's Budget.
"What's more, the recovery has well and truly taken hold across all sectors, with manufacturing in particular driving strong job creation.
"However, as the remaining spare capacity in the economy is spent, the spectre of a skills shortage is likely to rear its head again, which could become a new drag on growth.
"There is increasing evidence that immigrants make a disproportionately positive contribution to our economy. It is vital that our political class takes notice of this evidence and starts to embrace immigration as a force for good in generating economic success."