Passenger numbers at Bristol Airport rose for the fourth consecutive year in 2013, new figures have revealed. The number of people passing through the terminal last year reached 6.1m – 3.4% higher than in 2012. It is only the second time in the airport's history that the annual total has gone above 6m – the first time was in 2008, shortly before international travel has hit by the recession.
Last August was the busiest month ever at the airport with more than 700,000 passengers passing through the terminal.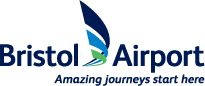 December's total was also up year-on-year at 349,000 – representing an increase of 3.1% over the same month in 2012.
New destinations introduced last year included Frankfurt, Hamburg, Milan and Frankfurt (all operated by bmi regional), Reykjavik and Marrakesh (with easyJet), Chania (Ryanair) and Bastia (Corsican Places). Long-haul connections also proved popular, with more passengers flying on routes between Bristol and hub airports such as Amsterdam, Brussels and Dublin.
Airport bosses are gearing up for what they expect to be its busiest year ever with new routes to Shannon (Aer Lingus Regional) and Stockholm (SAS) already confirmed and a long-term deal in place with the airport's largest carrier, easyJet. Passenger numbers are likely to be higher than the 6.2m achieved in 2008.
Chief executive Robert Sinclair said: "Construction of new and improved facilities for passengers is already underway, and work is also set to begin on transport improvements which will make Bristol Airport more convenient for people across the South West and South Wales.
"The combination of improved facilities, more destinations and easier access will enable us to serve our region better, reducing leakage to the London airports in the process."
Bristol is the UK's fifth-largest airport outside London and the ninth-largest in the UK. Planning permission is in place to develop its facilities to handle 10m passengers a year.
Development started in November 2011 and the first of more than 30 separate projects – the construction of three new aircraft stands – was completed last spring.
Other major components include a central walkway designed to accommodate future long-haul services, which is set for completion in June, as well as an extension to the terminal building to almost double its size, a new multi-level car-park with public transport interchange on its top level, and an on-site hotel.