The CBI welcomed much of today's Autumn Statement but said Chancellor George Osborne had missed the opportunity to tackle the impact of soaring energy prices on business.
It also said the Mr Osborne could have done more to encourage housebuildng.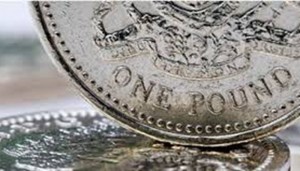 CBI director-general John Cridland said: "We have always advocated the dual approach of tackling the deficit and driving growth – the OBR forecasts confirm it is working. Let's stick with what works.
"The pressure on the high street has been recognised; the 2% cap on business rates and discount for very small businesses are positive, as is the reoccupation relief.
"Abolishing a jobs tax on employing young people under 21 will make a real difference and help tackle the scourge of youth unemployment.
"But it was a missed opportunity not to support our hard-pressed energy intensive businesses which are also struggling with rising costs, and the package on housing supply could have been more ambitious.
"As we enter the festive season, positive news on growth is clearly welcome but much remains to be done if the benefits of economic recovery are to reach every home in every corner of the UK."
The CBI's reactions on key issues are:
Business rates: Alongside the positive measures to help the high street, including the 2% cap on rates, empty property incentive and £1,000 boost for smaller retailers, we need to see a review of the outmoded business rates system.
Support for young people: Reducing the cost of employing 18-20 year olds will help more young people find jobs when it comes into force in 2015. Job centres will have an important role to play and will need to work more effectively with businesses to ensure young people get the right advice.
Energy: The cost of energy is affecting the competitiveness of our energy intensive firms which support jobs and growth, so it's disappointing this wasn't addressed.
Businesses will now be looking for government action in the Budget and this has to include looking at the impact of the Carbon Price Floor. Shale gas will play a role in delivering a balanced energy mix, but we need action on all fronts to keep costs down and secure our future supply."
Support for growing businesses: Plugging the gap in export finance is essential to growing exports and the economy. UK Export Finance is raising its game and offering growing businesses a stronger, wider range of products. We now need to see a renewed focus on supporting our medium-sized businesses, the unsung heroes of our economy, as they try to crack new markets.
We have been calling for the Government to look at securitisation of SME loans, so we're pleased they've listened. Commitments to review ways to enhance equity finance and retail bonds in the UK are also welcome.
Universities and skills: Funding apprenticeships through the tax system will mean they are more responsive to the needs of businesses. The system also must work for smaller firms.
Abolishing the cap on higher education places will help more companies and universities work together to deliver business-relevant courses, and additional support for science, technology, engineering and maths is particularly welcome."
Housing and infrastructure: House building is critical to a sustainable recovery so the OBR's concerns about weakness in supply must be addressed. £1bn of loans to unblock large housing developments is good news, while more lenders getting involved in Help to Buy will benefit people trying to get on the housing ladder. But the Government still needs to do more to free up public sector land for development to build more homes.
This week's national infrastructure plan gave us more detail on the timescales and financing of projects, but it still feels like a very long and hopeful Christmas list, rather than a true set of priorities.