By Jonathan Elliott, managing director of Make It Cheaper*
Most business owners will agree that, out of all their fixed overheads, electricity can be one of the most frustrating (if not one of the most expensive) to tackle. Even if you find a good deal, the renewal terms subsequently offered by suppliers are usually significantly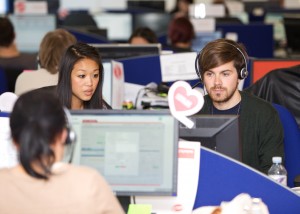 marked-up and the only escape is to reject those prices well in advance of the contract ending. However research we've conducted among 750 small businesses shows that only half are aware that – in order to terminate an energy contract – you need to do so within a 'renewal window'. Alarmingly even fewer – just one in five – could remember actually receiving a renewal letter. This being the only warning a supplier is obliged to give you of when the window is closing and that the contract is about to be automatically renewed at higher prices. So pay attention at the back because here are the rules of engagement if you want to play the 'business electricity contract renewal game'… and win.
Businesses pay fixed price tariffs for between 1 and 3 years with a renewal window coming into view somewhere between 120 to 60 days BEFORE the contract end date (every supplier uses a slightly different date range). It is ONLY during this period that you can apply to switch or look to negotiate a better deal. These renewal windows may only be open for 30 days and will have closed long before the contract end date is reached. Miss the deadline and you not only loose the right to switch but it's not uncommon for the resulting rollover contract to tie you in to new prices that will add 50% to your bills for at least another year. However, get it right, and you can take advantage of the most competitive prices available in the market – ie 'acquisition prices' offered to attract businesses that are in the process of switching supplier.
Average Renewal Price Average Switching Price
Business Electricity 14p/kWh 10p/kWh
Business Gas 4.5p/kWh 2.9p/kWh Source: Make It Cheaper, June 2012
So the key is knowing (A) when your renewal window opens (B) what renewal price you need to beat and (C) how to terminate your existing contract so it doesn't automatically roll into a new one. This last part takes a well-aimed termination letter that needs to be sent – within the window – to the right address and contain the correct information, such as your Meter Point Administration Number (MPAN). So easy is it to get this wrong that we provide all businesses looking to switch with a termination letter template, pre-populated all the relevant information, that they can simply print onto their own letterhead and send off to their supplier. We also always recommend this is done via Recorded Delivery so – should it ever be required – you can provide evidence to your supplier that the letter was sent during the window, even if it has subsequently gone astray at their end.
One Wiltshire business owner who has successfully been playing the contract renewal game since 2008 is Diane Tandy at the family-run Texaco Autoline Service Station in Melksham. Open 6am to 10pm, 7 days a week and running a typical range of lighting, refrigeration and heating equipment, the annual electricity bill at family-run Autoline is around £12,000. On April 1st this year Diane's contract was due to automatically renew with her existing supplier but, instead, she was able to move over to a new supplier (Scottish Power) on switching rates that beat her renewal offer by 30%. With the help of Make It Cheaper, Diane actually served notice on the previous contract and fixed her new rates back in November. This proved to be a shrewd move as energy prices have gone up since then and look set for further increases this year. Based on her current consumption of 122,000 units, she will be in the region of £3,600 better off over the next 12 months than if she had allowed her old contract to renew. Her tip is to make sure you keep a list of contract renewal dates for energy and other utilities on the wall of your office.
* Make It Cheaper offers free and impartial advice to businesses about their gas and electricity prices, arranging more new contracts than any other business price comparison service. It is hosting 'Save Money, Make Money' with former BBC2 Dragon – Doug Richard – at Paintworks In Bristol (BS4 3EH) on Thursday, June 28 from 4pm to 7pm. To register for free tickets visit http://www.makeitcheaper.com/about-us/events.aspx