Two more seminars have been added to Bath Business Expo's packed schedule with less than a week to go to what will be one of the largest general business exhibitions and networking opportunities in the region this year.
The expo, which takes place this Friday, March 16, will build on the success of last year's sold-out event, which hosted 102 exhibitors, and attracted more than 550 visitors.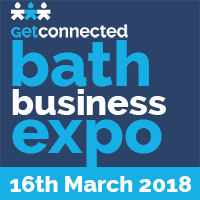 Taking place once again at Bath's Assembly Rooms, the expo will bring a range of seminars, workshops and networking opportunities to the city.
Businesses of all sizes from Bristol, Somerset and Wiltshire and as well as Bath, are expected to attend for a day full of opportunities.
The new seminars will explore the areas of hiring apprenticeships and lean thinking and have been added to a schedule that already boasts topics ranging from supporting scale-up businesses to the future of the West of England's economy.
The Lean Thinking seminar will take place between 1pm – 1.30pm in Seminar Theatre 2. Speaker Tony Mattravers will show how applying the principle of Lean Thinking can improve productivity in any type of business. The core idea is to identify what the customer values, and then offer a proposition that aligns to these customer values. The principals highlighted can apply to any category of business.
The seminar entitled What you need to know about getting an apprentice for your business, will be staged from 1.45pm to 2.15pm also in Seminar Theatre 2 with a speaker from Bath College. This presentation is for businesses that would like to find out more about having an apprentice to work in their business. Find out about the latest support and government incentives and how it works in practice.
Read more about all the seminars here…
Two exhibition stands are still available for the event. For more information go to http://www.bathexpo.co.uk/
Swindon Business News' sister sites Bath Business News and Creative Business News are delighted to support the Bath Business Expo as media partners.