Firms from Swindon and Wiltshire are being urged to visit the UK's first Export Fair, which is being staged in the South West tomorrow, as a first step to doing business abroad.
Organised by UK Trade and Investment (UKTI) and Business West, the Export Fair supports the recent International F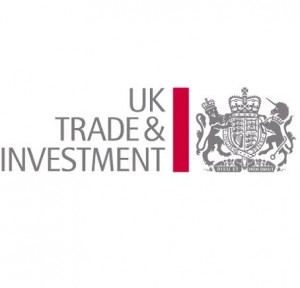 estival of Business, which put exports firmly in the spotlight and encouraged more businesses to explore trading overseas.
The Export Fair, at the M Shed, Bristol, is the first of its kind and will focus on the digital revolution and the impact it is having on international trade.
A number of the region's innovative companies will showcase their products and services. The event will also end a series of further events dedicated to international trade.
CEO of Global Futures and Foresight (GFF) David A Smith will provide the keynote speech on why the digital age is transforming how goods and services are bought and sold and how we communicate with customers.
Bristol West MP Stephen Williams, who is also communities and local government minister, will speak about the continuing importance of exports.
Following the morning's presentations, the Export Fair will be open for visitors to explore different zones where international trade experts will be on hand to offer advice for both novice and experienced exporters.
UKTI regional director Russell Jones said: "Our role at UKTI is to ensure South West companies continue to export and make the most of any opportunities available. The Export Fair is the ideal platform for the region's businesses to explore how to take advantage of overseas commercial opportunities and showcase what the region has to offer the rest of the world."
Business West managing director Phil Smith added: "Exporting is crucial to the growth of our regional economy and this week of international events is designed to inspire businesses to explore overseas markets.
"I am delighted to see that 150 businesses have booked to attend the fair so far and I would encourage many more businesses to come along and consider their exporting potential."
For more information about UKTI's export support services and events in the South West visit www.ukti.gov.uk or call 0845 60 60 969. For information on Business West's range of support services, visit www.businesswest.co.uk or call 01275 373 373.
For further information on market-specific events taking place during the International Festival of Business visit www.ifb2014.com