Business West has called on Chancellor George Osborne to use today's Budget to focus on youth employment, training and enterprise – all crucial to securing future growth and avoiding a 'lost generation' as the UK economy continues to recover, it says.
In its 2014 Budget submission, the business support organisation, which runs the Swindon and Wiltshire Initiative, responds to its members' concerns about the work readiness of young people.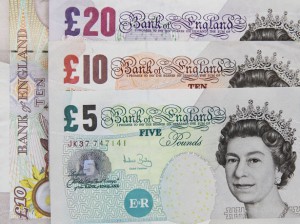 It says firms are faced with a deficient education, training and skills system, which has resulted in a troubled labour market, high social costs and increased youth unemployment.
Business West managing director Phil Smith said: "Although both total unemployment and youth unemployment in our region remain below the national average, youth unemployment at 20.2% still remains far above the total unemployment figure of 6.5%. This issue must be addressed to bring the 'lost generation' back into the South West economy.
"Our submission to the Chancellor proposes a new £100m Future Workforce Grant scheme, a two-year extension to the successful Apprenticeship Grant for Employers and increased tax relief.
"Together these will encourage investment in young entrepreneurs and kick-start growth by bridging the skills gap between education and business."
Business West also calls on the Chancellor to review the:
finance system, which is says is broken and leads to constrained access to finance for growth businesses;
politicised decision-making that undermines the funding and delivery of crucial major infrastructure projects;
under-resourced programme of support for global trade and export, which is critical to a fundamental rebalancing of the UK economy.
The CBI described today's Budget as "make or break" and called for the Chancellor to use it to focus on boosting investment and exports to help build on the recovery and rebalance the economy.
It is also arguing for a freeze to the Carbon Price Floor from 2015/16 and more support for energy-intensive firms to help them compete internationally in the face of higher costs.
In its budget submission, the CBI warned the Chancellor that despite robust growth expected this year and next, he must keep his focus on prioritising measures to raise business investment and trade.
The CBI's proposals for the Budget include:
Introducing an energy package which encourages investment in generation and helps businesses and households struggling with high energy costs
Extending the Annual Investment Allowance beyond 2015
Incentivising longer-term equity investment through tax relief for retail investors
Introducing a capital allowance for structures and buildings
Freezing Air Passenger Duty.
Photo courtesy of http://www.publicdomainpictures.net