Swindon's innovative firms in the green, hi-tech and creative industries are being invited to take part in a unique trade mission to China which aims to open up valuable new markets for businesses in these key sectors.
Taking the 'Smart Cities' concept as its theme, the November visit will give 10 businesses from the West of England the chance to visit the rapid-growth areas of Hong Kong, Guangzhou and Shenzhen.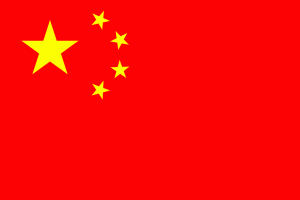 The trade mission, being staged by Bristol-based Red Dragon Advisors, already has the backing of organisations such as the West of England China Bureau, Hong Kong Trade & Development Council and Hong Kong Science & Technology Park.
China's 'smart cities' programme has become a main driver of its urbanisation process, with $322bn allocated to more than 600 cities nationwide, including the three cities to be visited by the trade mission.
The West already has strong business links with Guangzhou through a 'sister-city' twinning arrangement with Bristol while Shenzhen is an established hi-tech centre known as China's 'silicon valley'. The Hong Kong Science & Technology Park is a major global centre for research.
The trade mission was announced at the West of England China Bureau's Chinese New Year banquet held at Bristol's Zen Restaurant last week.
Richard Lowe of Red Dragon Advisors said: "We are looking to take 10 green, hi-tech and creative businesses on our mission who are at a mature stage in their thinking of exporting technology, innovation or design services to the China market.
"We have restricted the number of places so that we can ensure a tailored programme with a focus on commercial outcomes."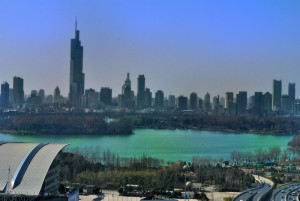 Firms taking part can be involved in Advanced Engineering, IT & Telecoms development, Biotechnology, Silicon / Semi-conductor development, Low carbon technology's e.g. tidal, waste, Smart Buildings, Creative media who work in these sectors.
Pictured: Guangzhou skyline
Swindon Business News and its sister websites in Bath and Bristol are delighted to be official media partner for the mission. Swindon Business News will carry regular updated articles on the mission and the participating businesses.
Red Dragon Advisors is a one-stop shop consortium of local businesses whose primary purpose is to facilitate outbound and inward investment between UK & China. Its focus is on the businesses looking to invest in either UK or China, perhaps for the first time. Red Dragon Advisors provide assistance in all aspects of setting up a new business in both UK and China including:
Trade development
Registering companies
Human Resources
Business Training
Management consultancy
Corporate and commercial law
Tax and accountancy services
Public relations, branding and digital marketing support