Accountants PwC have launched their annual search for the region's best companies with the 2014 West of England Business of the Year Awards – the region's most prestigious business accolades.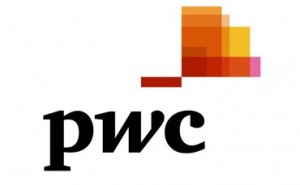 Previous winners of the awards, now in their 26th year, read like a who's who of the West's most-respected companies, including Dyson, MITIE and, two years ago, Swindon-based Smiths News.
The coveted awards, staged in association with ITV West and Beacon South West, have gained a reputation built firmly on the thoroughness of the judging panel, which is made up of respected business figures from across the region.
PwC West chair Matthew Hammond said: "Our regional partners and the wider team are very much looking forward to meeting the finalists in the competition and being part of these prestigious awards.
"If you are a successful business based in the West, I would like to encourage you to enter the awards and share your story and success."
The awards ceremony will be hosted by Ian Axton from ITV West on the evening of July 9, where all the finalists will be show cased, and the 2014 winners announced. This year's chosen charity is ATBristol, which runs many projects including supporting deprived communities in our region.
The awards are open to all business that have traded for three years or more and are located or headquartered, in the West of England, including public, subsidiaries of larger groups, private companies and partnerships, divisions of companies that have accounting information equivalent to a standalone company.
Application forms can be downloaded from our Blog: http://pwc.blogs.com/west/events/