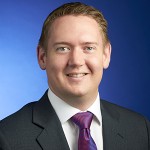 A total of 54 employees have been promoted in the regional office of international accountancy group KPMG, including three senior managers who have become directors.
Shaun Gealy, Nick Cullimore-Davies and Neil Clarke work in audit, tax and consulting respectively.
Shaun, pictured top, has spent 13 years with KPMG and specialises in the insurance sector, Nick, pictured centre, has spent 16 years at the firm and is an expert in tax, while Neil, pictured below, who has been there for nearly four years, is the regional cyber security lead.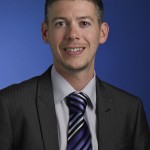 They are among 126 promotions across KPMG's South region, a 25% increase on last year, as it responds to increased demand.
The region covers the South West, Thames Valley and Wales, with appointments being made across the board in audit, tax, deal advisory and consulting.
KPMG Bristol senior partner Andrew Hodgson said: "We've had an extremely busy year as businesses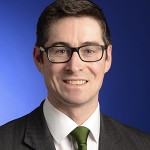 continue to thrive, so it's crucial that we invest and retain the best local talent to meet the region's growing needs.
"It's fantastic to support and promote individuals who have developed their careers within our business and who share our values."