Chancellor Philip Hammond has been urged to introduce measures that will boost the West of England's economy in his Budget on Monday, including accelerating housebuilding and investing in infrastructure.
Brexit will loom large over the Chancellor's presentation. Mr Hammond, pictured, will present the first Budget on a Monday since 1962 with just five months to go until the UK leaves European Union.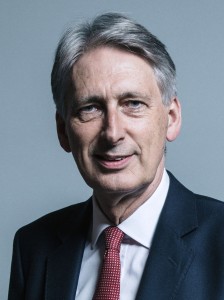 Business leaders will also be looking for investment into key public services following comments from Prime Minister Theresa May's that austerity is to end.
South West Institute of Directors chair Nick Sturge said feedback from its members in the region showed they wanted the Chancellor to be bold.
"This is about intelligent and cross-departmental and local-national government thinking," he said.
"In my opinion there are a number of key areas that need urgently addressing if we are to unblock some of the existing roadblocks facing business generally and regional prosperity."
These include enabling and incentivising local and combined authorities to accelerate housebuilding. "This is now a significant barrier to growth, as well as reducing inequality in cities," said Mr Sturge, who is also director of Bristol's Engine Shed innovation hub.
"We also need clarity on the Industrial Strategy, designed to accelerate regional economic productivity, and incentives to ensure that Local Enterprise Partnerships and combined authorities properly engage with business to co-create and deliver tangible and meaningful results.
"The Apprenticeship Levy was much heralded but mechanisms for access need to be simplified to make it easier, especially for mid-sized companies, to nurture their own talent and recruit more diverse talent.
"The hugely popular and effective Enterprise Management Incentive (EMI) share option scheme, whereby employees can be incentivised tax efficiently and worker share ownership increased (as both Theresa May and Jeremy Corbyn have championed) is no longer active because the government failed to renew its licence with the EU in time. This needs rectifying quickly to maximise opportunities, especially for scale-up businesses.
"Finally, but not least, Brexit is paralysing business. The Bristol property market for instance, one of the top six markets in the UK for buoyancy, has virtually stalled as businesses delay decisions. Whatever the government decides to do, it needs to do it fast."
Meanwhile, Business West – which runs the Swindon & Wiltshire Initiative – joined chambers in London and Manchester to urge the Chancellor to invest in improve connectivity between the UK's core cities.
In an open letter to Mr Hammond, signed by Business West managing director Phil Smith and the leaders of Manchester and London chambers, they called on him to "give some much-needed certainty to business at this time of concern and apprehension over Brexit".
The letter continues: "Moving to enact the recommendation within the recent National Infrastructure Assessment of an additional £43bn transport investment in the regions outside London would be a positive signal to investors and go some way towards laying the foundations for the long-term economic prosperity of the UK as a whole.
"Travel within, and between, our city regions is not easy. For instance, getting employees and goods into our city centres is often tortuous, hampered by underinvestment and high congestion. This is not good for business or Britain. This Budget is an opportunity to make bold investment decisions to ensure that all the UK remains competitive after Brexit.
The UK has long dragged its feet on transport infrastructure. Next year's spending review — on the eve of Brexit — should provide certainty to regional transport infrastructure with funding in place for the next 20 years."
Swindon Business News will have live coverage of the Budget on Monday with reaction from Swindon business leaders.