Bristol Airport has launched a multimedia marketing campaign to highlight its biggest ever winter programme.
Under the strapline Even Better from Bristol, the campaign focuses on the airport's growing appeal for passengers across the South West and South Wales as a raft of new flights appear on its destination boards.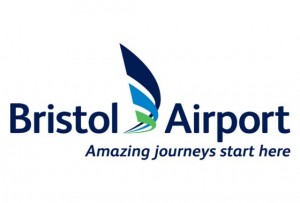 The campaign comes hot on the heels of the airport's busiest ever summer with nearly 1m passengers passing through the terminal in August alone – which also made it the busiest month in its history. In total summer passenger numbers were up 6.7% on 2017.
This growth has also generated more jobs with 100 new workers taken on since the start of the year.
More than 3.5m passengers are expected to pass through the terminal between the beginning of November and the end of March – putting 2018/19 on target to be a record winter.
Behind what is estimated to be a 10% increase in winter travel is the introduction of more year-round routes by airlines including easyJet and Ryanair. Destinations now served continuously include Catania, Naples, Limoges, Knock, Valencia and Nice.
EasyJet is adding three more winter destinations – Larnaca, Ostersund in Sweden and the Bulgarian capital Sofia. These come on the back of new easyJet services to Seville and Genoa introduced this summer. The airline now flies to 69 destinations from Bristol – making it by far the largest operator from the airport.
It is now deciding on next summer's destinations from Bristol, with a possibility it may bring another aircraft to the airport to join the 15 already based there.
The airport's new winter campaign showcases a diverse range of 'travel types' who can find a destination to suit their taste from the airport's network of 126 direct flights.
It says a resurgence in popularity of Egypt and Tunisia for winter sun has resulted in more flights from Bristol to both while winter sports enthusiasts can take advantage of a new service to Andorra with ski specialist Neilson.
TUI will be flying cruise customers to start their voyages from Jamaica and Barbados, and a range of Lapland trips will be available throughout December and January.
Airport business development director Nigel Scott said: "It is even better from Bristol this winter, thanks to the biggest ever programme of flights and holidays from our airline and tour operator partners. Passengers will also see our continued investment in the terminal, with some exciting changes to the range of food and drink on offer from January."
Bristol is the ninth busiest airport in the UK, and England's third largest regional airport.
A new masterplan for the 196-hectare is currently being prepared and will set out potential developments required to handle up to 20m passengers a year from the existing runway by the mid-2040s – compared to a forecast figure of just over 8.5m this year.
The first phase of growth will be facilitated through the submission of a planning application to North Somerset Council later this year.
In June Bristol was named 'Best Airport in Europe' in the 5-10m passenger category at the annual awards dinner held by European airports association, ACI Europe. Last month it was voted the UK's best airport by the travel trade in the annual TTG Awards.