Regional law firm Royds Withy King, which has an office in Swindon, has launched what it believes is the UK's first ultra-secure 'online vault', allowing clients to keep a digital record of all their important legal documents and treasured possessions in one place.
Life Safe, which has been designed by the firm's dedicated private wealth team, will also enable users to keep track of their legal affairs such as wills, Lasting Power of Attorneys, pre-nuptial agreements, property or trust deeds, contracts and other legal documents.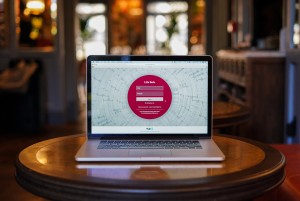 Digital copies of passports, insurance policies, share certificates and vital information on property or investment portfolios can also be kept in Life Safe, which Royds Withy King describes as "a double encrypted location".
The firm says the unique legacy management portal is already seen as innovative by its referrer community of private client accountants and wealth managers and expects it to be well received by high net worth clients.
Royds Withy King expects Life Safe to give it an advantage over its competitors in a crowded market as it can also be used to store digital assets, such as passwords to social media, bank and cryptocurrency accounts, as well as records of physical assets, including photographs of artwork, antiques, jewellery, cars and collectables, sporting memorabilia and sentimental items.
It can also be set up to issue alerts reminding the owner of renewal dates and deadlines as well as to provide an at-a-glance wealth overview to assist with financial management.
One of the first users is Bath Rugby flanker and South African international Francois Louw, who said: "During my career, I've accumulated caps and other rugby collectables which have financial and sentimental value. Life Safe is a genius way of keeping records of everything securely in one place. I think it's a great idea.
"As a professional rugby player, I spend a lot of time in training and out on the road, in the UK and internationally, and it can be difficult to keep on top of my paperwork – even the important stuff. I'm concerned about how to safeguard the sporting memorabilia I'm collecting, not to mention important documents and passwords, for the future."
Royds Withy King partner and head of its private wealth team Will MacFarlane, joined earlier this year from London-based international law firm Withers, said: "Life Safe provides a simple yet secure way for clients and their families to keep safe their most important documents and develop a record of their valuable and treasured assets.
"Should the unimaginable happen, such as a sudden bereavement, a fire or a burglary, Life Safe provides clients with peace of mind knowing that their affairs are in order and that they, or their loved ones, will be able to access the information they need.
"We know that legacy management is a huge issue for clients. This is particularly the case for those needing to keep accurate records of assets in multiple locations – for example, in relation to international property portfolios or extensive collections of classic cars, jewellery or heritage assets. Life Safe is an innovative solution to these issues and one which we are excited to be able to bring to the market for the first time."
Life Safe is based on HighQ - a cloud-based file sharing platform used by most top 100 law firms. Royds Withy King's in-house IT team used the HighQ platform to create its own bespoke portal.
Security of acces is similar to the multi-factor authentication model used by online banking with a user name and password needed to log in followed by a unique code that is emailed or texted to the account holder.
Life Safe's launch forms part of a dedicated private wealth proposition for Royds Withy King's business and private clients with complex and multi-faceted legal needs. This is underpinned by the firm's expertise across a raft of specialist services relating to tax and estate planning, property investment, art collections and heritage assets, racing and bloodstock, international divorce and family work, privacy and reputation management and the tax efficient release of wealth through the sale of a business.
Royds Withy King managing partner Graham Street added: "We are always looking for new ways to help our clients to deal with the challenges and opportunities that lie ahead. We anticipate that Brexit in whatever form it takes, will bring uncertainty and new economic pressures, so we are pleased to be able to launch innovative products and added value services which will make life easier for our clients and their families."
Royds Withy King employs 480 staff across its two Bath offices and its bases in Swindon, London and Oxford.