Accountancy group Grant Thornton has appointed Paul Wood as director of corporate finance advisory for its South West region.
Paul, pictured, brings more than 25 years' experience in the sector to his new role, joining from Lloyds Bank, where he was director of strategic debt finance for nearly two-and-a-half years. Prior to that he was strategic finance director for the South West and South Wales at Lloyds.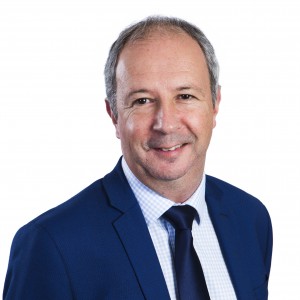 A high-profile figure in the region's corporate finance market, his previous roles have included senior corporate banking manager at HSBC and head of structured finance (corporates) and senior director (corporate & structured finance) at RBS.
Paul has experience of working on all types of deals from management buyouts (MBOs), mergers and acquisitions (M&A) and initial public offerings (IPOs) and with businesses ranging from privately owned, family firms to large corporations.
Having worked across a broad range of sectors and industries, he brings a vast pool of knowledge to his new role, which is based in Grant Thornton's Bristol office, along with regional expertise, having worked in the South West market since 2002, and previously in Reading, Southampton and the Channel Islands.
Grant Thornton said Paul brought a fresh perspective to the firm and would apply his knowledge to offer its clients a "comprehensive, 360-degree view" of corporate finance.
Paul said: "After over two decades working within banks, moving to Grant Thornton to explore a new challenge in advisory is a great opportunity. Increasingly, a wide range of businesses now outsource their advisory to people and businesses around the country which results in the service being far removed from the local market.
"I have a strong footing in the South West market and look forward to bringing local knowledge and expertise to my clients."
Grant Thornton partner Trefor Griffith, who leads the South West and Wales corporate finance advisory team, added: "We are really pleased to have Paul on board with us and are confident he will be a huge asset to the business.
"The depth of Paul's knowledge provides him with capacity to provide our clients with additional insight and further grows our capability. This appointment builds on a successful year for the corporate finance team in the South West and nationally and our expansion is testament to the growth we have seen in this area and the opportunities we see in the market."