Swindon-headquartered regional law firm Thrings has been reappointed to the National Farmers Union's (NFU) legal panel following an intensive six-month review.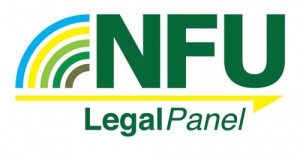 The panel provides NFU members with direct and discounted access to legal firms specifically selected for their reputation and expertise in agricultural and horticultural, including property issues, tenancies, disputes, rural planning and regulatory matters, as well as non-farming areas such as diversification, tax planning, probate, family and conveyancing.
During the six-month review the NFU – the largest farmers' member organisation in England and Wales – considered existing panellists' legal services, fee structures and commitment to the organisation and its members, along with feedback from NFU members and staff.
Thrings' reappointment will continue until 2021 and will cover the NFU's South East region, which includes Hampshire, the Isle of Wight, Surrey, West Sussex, Berkshire, Buckinghamshire and Oxfordshire.
Thrings' reappointment extends its 30-year relationship with the NFU. The firm, which has the largest specialist agricultural team of any legal practice in the UK, has been a member of the panel since it was established in its current format by the NFU in 2008.
It provides specialist legal advice to farmers, landowners and those involved in the business of agriculture from its offices in Swindon, Bath, Bristol, London and Romsey, as well as Frome Livestock Market.
The NFU legal panel offered a total discount of more than £400,000 to its members in the last financial year.
NFU South East regional director William White said: "We are delighted that Thrings has been re-appointed and will remain on the NFU legal panel for the South East for the next three years.
"Our farmer and grower members will be able to call on the firm's outstanding expertise in agricultural law and its excellent value provided from the 12.5% discount which is exclusive to NFU members.
"Thrings has been retained once again for both its strength and depth in agricultural and horticultural matters, together with other non-agricultural related specialist areas that affect our members. We look forward to working closely with the firm in the future."
Thrings head of agriculture Duncan Sigournay, pictured right, added: "Thrings has been a member of the NFU's legal panel in the South East since its formation, and our growing team of genuine and committed agriculture specialists is very much focused on providing the high quality and professional legal advice NFU members have come to expect from the firm for the next three years.
"Thrings continues to enjoy growth and strong links with farming, agribusiness landed estates and private clients across the region, with the move to new offices in Hampshire and London earlier this year reinforcing the firm's geographical presence and adding depth and expertise to existing teams in the region.
"The team prides itself on being able to advise farmers and landowners on all legal issues affecting the sector. In recent years it has also sought to grow its influence via a number of initiatives with the NFU and other organisations, as well as through its involvement with the Oxford Farming Conference, Farmers Weekly and BIAC.
"The NFU and Thrings have enjoyed a close working relationship for more than three decades, and on the tenth anniversary of the current panel's inception, we remain fully committed to working with the NFU's many farmer and grower members across the South East."
"The firms have built upon and strengthened their agricultural and rural teams, and their professionalism and depth of knowledge is second-to-none."