Forward-thinking Swindon firms that put their staff's wellbeing front and centre now have more time to enter the South West's only awards that champion workplace happiness.
The deadline for the competition, now in its fourth year, has been extended into next month due to an unprecedented number of entrants.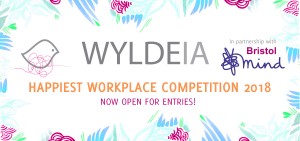 The South West Happiest Workplace Awards are the brainchild of Bristol-based workplace and interior design consultancy Wylde IA and recognise businesses that go the extra mile to ensure their staff are cheerful and fulfilled.
This year's competition has the support of mental health charity MIND so the judges will be paying particular attention to those supporting mental health and wellness in the workplace.
Wylde IA director Maxine Bennett, pictured, said: "Yet again we've been overwhelmed with entries for this year's competition. We've had entries from huge well-known organisations alongside start-ups and charities. So we've extended the deadline to give even more companies the chance to enter."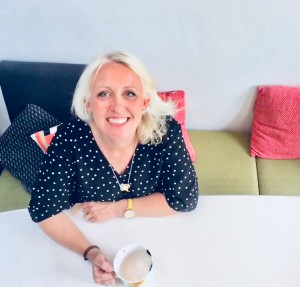 The new deadline is Friday September 21. A shortlist of potential winners will be drawn up in October with the overall winner announced at an awards presentation later this year.
Wylde IA has also joined forces for this year's competition with iconic lamp manufacturer Anglepoise and furniture manufacturers The Senator Group and Allermuir – all have donated prizes for the winners.
Bristol MIND director Tom Hore said: "We're delighted to see so many worthy companies entering this year's competition. It's reassuring to know employers and organisations are putting a genuine emphasis on mental health and staff wellbeing."
There are a number of categories based on location and size of the business.
Last year's overall area winner, independent hospital Circle Bath, impressed the judges with its staff benefits such as access to mental health support, flu jabs and a smoking cessation programme. Yoga, Pilates, high-intensity interval training (HIIT), tai chi and lunchtime walks are also laid on alongside free sports massage as and when needed.
Wylde IA is an award-winning independent interior design consultancy specialising in creative design, working directly with clients throughout the UK and Europe in partnership with external suppliers, architects and fit-out companies to create inspiring places.
Swindon Business News and its sister titles are delighted to support the Happiest Workplace competition as media partner for the fourth year and will be carrying regular articles on its progress.
Interested companies can get more information and enter this year's Happiest Workplace competition at www.wyldeia.co.uk.
The competition can also be followed on Twitter via @Wyldelife and #wyldehappyoffice