Swindon-headquartered regional firm Thrings has helped a division of long-standing client Redde Group acquire a Grade A office building and adjoining land as part of its fast-paced expansion.
FMG, the UK's leading independent provider of fleet incident management and specialist vehicle recovery services, is moving into the 43,000 sq ft headquarters in Huddersfield.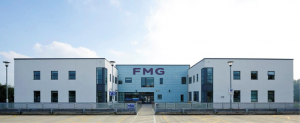 FMG provides vehicle recovery services to blue-chip companies as well as incident management and roadside services to Highways England and police forces across the country.
This year it was named one of the '100 Best Companies to Work For' for the fourth time by the Sunday Times.
Its relocation will reunite staff under one roof and also gives the firm capacity for a 10% increase in its workforce. Having run out of space at its previous office, which it has occupied since 2002, some 60 of its 400 staff have operated out of a separate location in Huddersfield town centre.
Thrings provided legal assistance for the acquisition of the building from the NHS and the grant of a sublease to co-occupiers Greater Huddersfield Clinical Commissioning Group.
Also included in the deal was the acquisition of adjoining land from a third party to be developed by FMG into a staff car park.
Thrings is advisor to multiple companies under the Bath-based umbrella Redde group, which changed its name from Helphire in 2014.
FMG is one of six main businesses in the group, which provides bespoke claims management, legal and specialist accident management services for the motor insurance sector.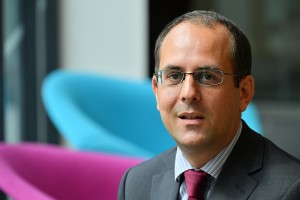 FMG operations director John Keeton said: "Our office relocation is the next exciting step in the remarkable story of FMG's carefully-managed growth. Thrings have provided vital expertise throughout this complex transaction, providing clear and transparent communication with the many parties involved, resulting in a smooth and seamless transaction."
Thrings' commercial property partner Ben Tarrant, pictured above, who led on the deal, added: "The relocation of FMG's headquarters is the latest in a series of major national corporate occupier deals which Thrings has managed from a legal perspective.
"Moves of this scale often involve multiple parties and legal hurdles – so the expertise and talent of colleagues from across our national offices really came into play. It has been a pleasure to see this milestone through for FMG and to smooth the pathway for this growing company to achieve its strategic objectives."
Thrings also has offices in Bristol, Bath, Hampshire and London.