Regional accountancy firm MHA Monahans, which has offices in Swindon and Chippenham, has appointed Steve Chamberlain as its senior VAT manager, bringing with him 30 years' experience in the field.
Steve, pictured, has joined from the Bristol office of national accountants RSM, where he spent three years as director of VAT. He has also worked in various VAT-related roles at Critchleys, Mazars, Ernst & Young (now EY) and PricewaterhouseCoopers (now PwC).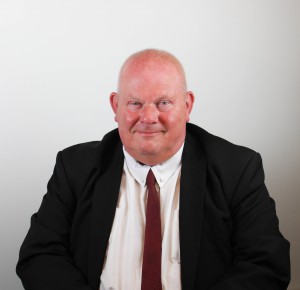 Prior to working in accountancy he spent 10 years with HM Customs & Excise (now HMRC). He has also co-authored the book VAT for Charities and other Voluntary Organisations for tax publishers Tolley's.
Steve, who is based MHA Monahans' Bath office, will work across all its eight offices. His appointment continues the firm's growth, which over the past three years has resulted in it expanding its services and geographic spread through a combination of acquisitions and organic expansion.
The firm's annual turnover has increased by 20% over the period while it has also moved further into the Somerset market.
Steve said: "VAT can be a difficult area for businesses as it's complex, not intuitive and can bring painful consequences. However, with the right advice it is possible to have a solution that works, doesn't cost a fortune and that people can understand.
"I provide robust, practical and commercial advice in a down-to-earth and plain-speaking manner. Thanks to my experience, I offer sound advice on what to do when things go wrong, what risks there are, together with what opportunities work and what's happening in the marketplace.
"I am enjoying being part of the MHA Monahans team, with the friendliness and collegiate approach that this firm has. I will be working alongside colleagues to provide early, sound advice that considers VAT issues early on."
MHA Monahans managing partner Simon Tombs added: "Steve's appointment is a strategic development for MHA Monahans which will enable us to continue the rate of growth and rising position in the market that we have experienced over the past few years.
"By bringing in Steve to work with our clients across our offices, we can maintain and build the excellent level of service that our clients expect from us as standard, whilst adding more to how we support and advise our clients."
MHA Monahans has 16 partners and employs 190 people across its offices in Swindon, Chippenham, Trowbridge, Bath, Melksham, Frome, Glastonbury and Taunton.