Business West, the region's largest business support and lobbying group, has joined three other organisations to this week launch a new venture that aims to transform how businesses trade internationally.
Export Growth Partners will redefine export support to meet the challenges and opportunities of Britain's exit from the European Union, according to Business West and its three partner organisations in the project.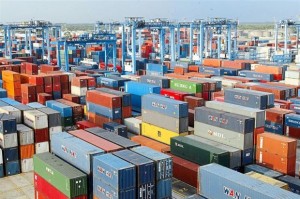 Over the past three years, the four partners have helped more than 56,000 businesses to export, creating 14,000-plus jobs for the UK economy. Last year alone they assisted businesses in achieving additional export sales worth £2.26bn.
Export Growth Partners, which is based at Business West's Leigh Court HQ near Bristol, provides support across all stages of exporting – from market research, overseas market visits and finding buyers to fulfilling export documentation and then right up to ensuring payment is received.
Business West – which also runs the Swindon & Wiltshire Initiative – is collaborating with One Midlands, the Growth Company and digital innovators Enterprise Nation in Export Growth Partners.
The founding organisations are a mixture of award-winning global trade specialists providing export services on behalf of government and market-leading private sector firms offering expert advice to businesses.
Enterprise Nation describes itself as "on a mission to create a more entrepreneurial society in the UK, helping businesses to start, run and grow" while the Growth Company is dedicated to economic development, inward investment, skills, employment and enterprise across Greater Manchester.
One Midlands brings together East Midlands Business and West Midlands International Trade to support the Midlands' export ambitions.
Export Growth Partners builds on their strong strategic partnerships with Department for International Trade (DIT), Department for Exiting the EU (DEXU) and Department for Business, Energy & Industrial Strategy (BEIS) and will support the realisation of the government's Industrial Strategy and forthcoming Export Strategy.
Their vision is to create an integrated, nationally recognised route to world-beating export support. As a new venture they will assemble bespoke export support packages from 'best-in-class' public and private sector specialists.
Ahead of the launch, the group negotiated preferred partner arrangements with specialist banks, translation agencies and shipping agents, to provide a comprehensive end-to-end support package for businesses.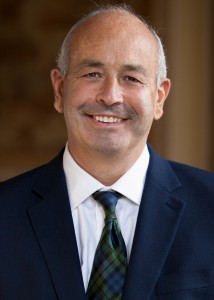 Speaking for Export Growth Partners, Business West managing director Phil Smith, pictured, said: "Capitalising on global opportunities is vital for UK firms and this new collaboration will give businesses a clear advantage to get access to global markets, while building strong sustainable links in a post-Brexit world.
"Many of our companies feel daunted by the complexity of exporting. Even those businesses that have seen the benefit of the extra sales that exporting brings, still struggle to know where to turn to for help, advice and hands on fulfilment – including how to get paid.
"Export Growth Partners is going to fundamentally change how we drive and assist UK companies to export – making it simpler than ever before to enter new markets with products and services. Combining our individual expertise, we will deliver an unrivalled range of international trade support from the public and private sector to companies up and down the country.
"Technology has changed everything and it has an important role to play in how we can make a difference to UK plc. Four of us pooling our resources together will be able to accelerate exports much faster than each one working alone."