International property firm Cushman & Wakefield is to expand its medical sector offering into the South West following the appointment of Kasia Glaz to its regional office.
Kasia, pictured, joins Cushman & Wakefield's UK Healthcare Advisory team in Bristol as a senior surveyor. She previously worked in rival Christie & Co's office in the city.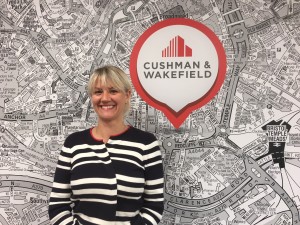 Kasia has worked exclusively in healthcare, providing valuation and consultancy to lenders, operators and investors and brings with her a wealth of experience in both social care and medical sectors.
Since Cushman & Wakefield set up its specialist healthcare team two years ago it has valued or advised on nearly £3bn of asset value and recently won its first award at the 2018 Health Investor Awards.
Kasia's arrival take staffing in the team to 14 sector specialists across the firm's offices in London, Bristol, Manchester and Glasgow offices. Clients include banks, private equity investors, REITS and operators. The team advises on a diverse range of projects from private hospitals to diagnostics clinics, GP surgeries, care homes, NHS Trusts, local authorities and specialist care facilities.
Cushman & Wakefield head of healthcare advisory Martin Robb said: "Kasia's arrival is exceptionally timely. Last year we launched our medical sector offering with a transactional team focusing on the Harley Street medical area, alongside further regional activity.
"Earlier this year Craig Lygate joined in Glasgow to spearhead valuation activity in the medical sector, which Kasia will expand on a regional basis. We have more recruitment planned to ensure we continue delivering the exceptional client advice that has been, and will continue to be, key to our growth."
Kasia added: "Having worked in the healthcare sector for four years, I am excited to be joining the Cushman & Wakefield team and look forward to developing our new medical offering in the South West."
Cushman & Wakefield employs around 45,000 people in 12 UK offices and in more than 70 countries across the world.