Specialist pharmaceutical firm Vectura has confirmed the appointment of Anne Whitaker as a non-executive director with effect from last Friday as it continues to reshape its board.
The Chippenham-based firm, which makes innovative devices and formulation for inhaled airways diseases, had been seeking a non-executive director with current US pharma experience.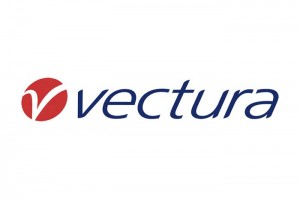 Vectura's £440m merger with smaller rival Skyepharma in 2016 opened up new opportunities in the US, where Skyepharma's Boston-based non-exec chairman Frank Condella has strong ties. Following the tie-up Frank became Vectura vice-chairman.
Anne Whitaker has more than 25 years' experience in the life science industry, including senior leadership roles with large pharmaceutical, biotech, and speciality pharma companies.
She has significant experience in the US respiratory sector and was, until recently, president and chief executive officer of US life sciences group KNOW Bio and its wholly owned subsidiary Novoclem Therapeutics, which focuses on helping patients who suffer from severe respiratory diseases.
She was previously executive vice president and company group chairman at Valeant Pharmaceuticals, where she was responsible for overseeing its branded pharmaceutical business.
She has also been president and chief executive officer of Synta Pharmaceuticals, now part of Madrigal Pharmaceuticals, and served as president, North America pharmaceuticals at Sanofi, where she oversaw all pharmaceutical and consumer healthcare operations for the region, and held several commercial leadership roles at GlaxoSmithKline.
Vectura chairman Bruno Angelici said when the appointment was announced in April: "As part of our board succession and planning work we have, for some time, been seeking to identify an appropriate non-executive director with current US pharma experience to replace Frank Condella, who has provided such excellent service to the Skyepharma and, subsequently, Vectura boards for over 12 years.
"Anne fits this brief extremely well. Her knowledge and experience will, I am sure, be extremely valuable as the company moves forward with its stated strategy to be an industry-leading inhaled drug-device specialist."
Frank Condella will step down from the board following a handover period.
Anne Whitaker is also an independent director on the board of US-headquartered Pharma group Mallinckrodt and a trustee for the University of North Alabama.