A non-executive director at specialty pharmaceutical firm Alliance Pharma has stepped down after nine years on its board.
Thomas Casdagli's resignation comes nearly three months after a boardroom shake-up at the Chippenham-based firm, which resulted in the appointment of a new chief executive to replace its founder as well as a new chairman.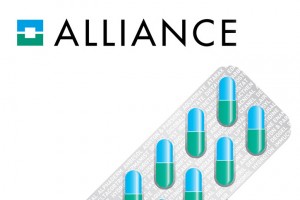 Mr Casdagli, who is also a partner of MVM Life Science Partner, a London-based venture capital firm that invests in emerging healthcare companies, said the business had changed greatly since his arrival.
"It has been a pleasure working with Alliance during my tenure on the board. The company has transformed over this period from a UK-focused established products business to a global pharmaceutical company with good organic and acquisitive growth prospects," he said.
Alliance buys underperforming drugs brands and realises their potential through investment. It now has sales in more than 100 countries worldwide via direct sales, joint ventures and a wide network of distributors.
It has a strong track record of acquiring the rights to established niche products and currently owns or licenses the rights to around 90 pharmaceutical and consumer healthcare products.
In a single week last December it acquired pesticide-free head lice treatment Vamousse from US natural treatment firm Tyra Tech and anaesthetic gel Ametop from global medical firm Smith & Nephew.
Alliance Pharma chairman David Cook added: "On behalf of the Board, I would like to thank Tom for his very significant contribution to Alliance over the past nine years. We wish him well for the future."
Mr Cook took over as non-executive chairman in March following in a boardroom reshuffle that also involved former deputy CEO Peter Butterfield replacing founder John Dawson as CEO.
Mr Dawson, who founded Alliance in 1996, has remained on the board as a non-executive director.