The stars of the West of England's aerospace and defence industries have less than a month to enter the region's top awards dedicated to the sectors.
June 1 is the deadline for the West of England Aerospace Forum (WEAF) Aerospace Ambassadors Awards, which celebrate the individuals who have made an outstanding contribution to the aerospace and defence industries in the region.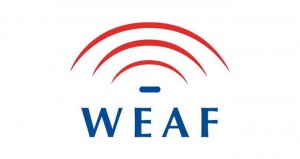 The West is one of the largest and most significant aerospace clusters in the world and home to all but one of the 15 international giants of the industry.
Following the success of last year's inaugural awards, a new category specifically for small and medium-sized engineering companies has been added, taking the total to six.
The awards are free to enter and are open to everyone working in the industry.
The categories are:
Best Engineer. For an engineer who has shown initiative and ingenuity to improve an aircraft design or manufacturing and production process, in work on; systems, mechanical, electronic, electrical, or hydro-pneumatic or on new materials

Best Young Aerospace Entrant. For the best apprentice or newly graduated who has demonstrated significant early promise within their first two years at their company

SME Star Employee. New for 2018, this award recognises that individuals working for smaller companies in the aerospace supply chain often implement new initiatives or productivity enhancements which transform the efficiency of their company

The Ed Strongman Lifetime Achievement Award. For a venerable contributor to the industry – still in work or retired – who can look back on a career in aerospace marked by a number of great achievement

Best Aerospace Extra Mile (Customer Service) Award. Recognising the individuals who have worked late into the night and at weekends, or given up family holidays, in order to ensure that a key programme remains on track, or that a valued customer remains satisfied against the odds through selfless dedication;

Best Aerospace Media (Short Film) Award. For a film of between two to 10 minutes in length on aerospace, which educates, entertains, amazes and makes the industry feel proud.
The winners will be selected by an independent panel of experts from across the region's aerospace and defence industry and presented at a ceremony held under the wings of Concorde at Aerospace Bristol on June 27 attended by the cream of the South West aerospace sector.
WEAF new business development manager Adrian Harding said the region's aerospace and defence firms had some of the most creative and innovative people in the world.
"These awards will celebrate all those who are day-in day-out making significant contributions to their companies," he said.
"We welcome applications from across the board, from engineering excellence to the crossover between aerospace and creative industries in the form of short films.
"We have already had some fantastic applications. But with just a month to go to the entry deadline, the clock is ticking, so please send in your nominations as soon as possible. And if you work in aerospace or defence, book your seat under Concorde for one of the networking events of the year."
Headline sponsors for the awards are Plymouth-based optical thin film coatings manufacturer Artemis Optical, international law firm Osborne Clarke – which has a major office in Bristol – and Cleveland-based specialists bearings maker SKF Aerospace.
Individual award categories are being supported by Bristol-based Aerospace & Airworthiness Consultancy Enterprises (AACE), global aerospace giant Airbus, Bridgwater & Taunton College, Castlemead Insurance, international law firm Trowers & Hamlins – which has an office in Exeter – and Devon-based PR and marketing agency Aro.
For more information on the awards or to make a nomination, visit http://www.weaf.co.uk/events/weaf-aerospace-ambassador-awards-2018-nominations-now-open/