Confidence among small business owners in the South West has bounced back thanks to lower inflation, progress on Brexit talks and the Chancellor's positive Spring Statement, according to a survey published today.
The report by the Federation of Small Businesses (FSB) – Britain's biggest business representation group – also reveals a two-year high in the number of firms planning to increase investment while half expect to expand their operations over the coming year.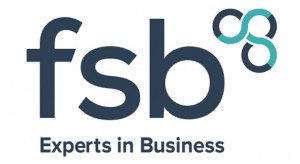 And there is also good news on employment – with small businesses either increasing or maintaining their headcount at 82%, its highest since summer 2016, ahead of the Brexit referendum.
The positive figures, which have emerged from the FSB's national quarterly survey of its 1,218 members in January and February, have been welcomed by its West of England area lead Ken Simpson, pictured below.
"These figures are very good news indeed and show once again how resilient and forward looking the small business community is in this area," he said.
"There are still plenty of obstacles and challenges for all SMEs to face in the coming months, but the rising confidence figures show we are in a good place and in good heart to tackle them."
The figures also reveal that 31% of small South West firms expect their performance to improve over the next three months with 40% expecting it to stay the same while some 59% say their revenues are either stable or increasing.
And against a background of continued Brexit negotiations and a year before the UK leaves the EU on March 29, 2019, firms trading overseas are becoming increasing bullish. The percentage of South West small exporters expecting global sales to increase over the coming three months now stands at 41% – a big increase on the last quarter's 29%.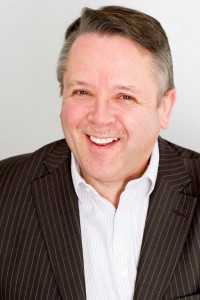 However, despite these upbeat results, the survey also reveals that some areas of concern remain for small firms.
The domestic economy continues to be the biggest barrier to growth for South West firms, with 58% raising it as an issue. Other constraints on growth are consumer demand (43%), appropriately skilled staff (39%) and labour costs (21%).
FSB national chairman Mike Cherry said the overall results were encouraging but said there was still plenty of work to do.
"After a 2017 dogged by spiralling prices and political uncertainty, it's good to see small business confidence back in the black," he said.
"The resilience of the small firms and self-employed entrepreneurs that make up 99% of UK businesses has lifted economic forecasts for the coming 12 months.
"The picture is mixed though – consumer-facing firms are still trying to keep their heads above water after a year of customer belt-tightening and business rates hikes.
"Securing the right Brexit deal is now vital. While the final withdrawal agreement is ironed out, small firms will need support to adjust to regulatory changes over the coming weeks and months, not least the new GDPR rules taking effect from May."