Swindon-headquartered regional law firm Thrings has moved further into the primary care sector by acting on the relocation of a large medical practice into purpose-built premises.
Thrings lawyers advised on the commercial property aspects of the move by Keynsham-based St Augustine's Medical Practice from Station Road to the new site less than a quarter of a mile away in the Chocolate Quarter at Somerdale – the large retirement village on part of the site of the town's former Cadbury's factory.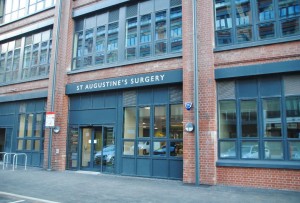 The practice team at St Augustine's spent nearly 10 years planning the relocation from Station Road, where it had outgrown the century-old building.
At 8,200 sq ft, the new site, pictured right and below, is not just bigger, but also offers more modern facilities – including a state-of-the-art minor surgery suite, 12 consultation rooms and more spacious staff facilities – to keep pace with a growing local population and increased demand for health and care services.
The £60m mixed-use Chocolate Quarter development by St Monica Trust, a Bristol charity founded by the Wills family in 1925, also includes restaurants, a cinema, swimming pool and spa.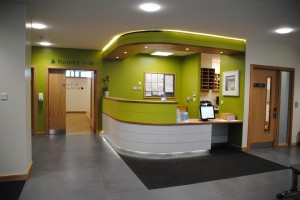 The practice, which has more than 10,000 patients, was supported by Bath & North East Somerset Clinical Commissioning Group and NHS England as part of their strategy to strengthen primary care in the region, ensuring its sustainability and resilience into the future.
Leading on the transactional property aspects of the move, including the negotiation of the agreement for lease and subsequent lease documentation, was commercial property partner Ben Tarrant. Based in Thrings' Bristol office, Ben is also a member of its health and care sector team.
Supporting Ben was construction associate Natalie Sokolov, who advised on the building contract and construction warranties provided by the contractors responsible for the design and building of the premises.
Ben, pictured, said: "I am pleased that Thrings was appointed to deal with this significant primary care development, working alongside some of the key players in the sector and helping St Augustine's Medical Practice to move into these superbly modern premises, which offer state-of-the-art facilities to patients and staff.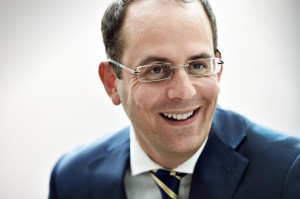 "This development really does reflect the future of primary care, allowing the practice to offer more services that better meet the needs of its patients."
St Augustine's senior partner Nick Woodward added: "We are delighted with the move to our new purpose-built premises in the Somerdale chocolate factory development site. We feel this is great for our patients and enables our practice to support Keynsham's ever-growing population.
"We have been planning to relocate for over 10 years in order to provide bigger, more modern facilities that can keep pace with the growing local population and increased demand for health and care services.
"The government has also been keen to move care closer to patients and our new surgery will allow us to do this. We are also excited by the prospect of closer collaborative working with St Monica's to develop new resources which can be used by the local population."
Alongside Thrings, GVA acted for St Augustine's Medical Practice in relation to securing funding, relocation, lease terms on the new premises and project managing the fit-out of the new surgery.
Thrings' health and care team works across the firm's offices in Bristol, Bath, Swindon, Hampshire and London, providing support to GPs on a wide range of other matters, including federation structures, new models of care and contracts for the delivery of services.