Experts from Swindon-headquartered regional law firm Thrings are helping the UK's biggest property crowdfunding platform move into the fast-growing student accommodation sector.
London-based Property Partner makes it easy for individual investors to club together to buy property and earn a rental income.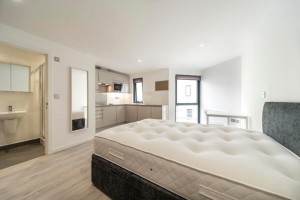 Shortly after its launch into the purpose-built student accommodation (PBSA) market, it has already funded four properties on the platform.
Its first student accommodation block, bought with the help of Thrings' commercial property team, includes 29 purpose-built studio flats in Exeter city centre, was acquired for £3.6m.
The investment opportunity proved so popular that the platform was forced to close the call for funding early. Investors paid 168.27p per share for the property, which is now available on the resale market.
Thrings' Bristol property team is also advising Property Partner on the crowdfunding-based acquisition of three more student accommodation blocks in Newcastle, Leicester and Bangor, which have also been successfully funded on the platform.
The Exeter acquisition was handled by lawyers Steve Schofield and Dan Langan from Thrings' commercial property team in Bristol.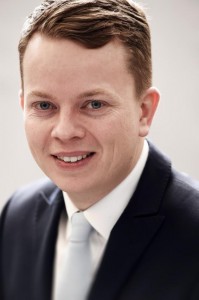 Dan, pictured, who has acted on acquisitions for Property Partner on a number of other property deals during the past three years, said: "We're delighted to have helped Property Partner move into the fast-growing purpose-built student accommodation market which offers high yields for investors.
"Alternative ways to access the buy-to-let sector are increasing in popularity, so it's exciting to be representing one of the market leaders in this expanding industry."
Property Partner legal counsel Swetha Patel added: "The commercial property team at Thrings did a great job of getting what was a challenging deal exchanged and completed within very tight time constraints while dealing with all challenges expertly.
The Property Partner acquisitions are the latest in a series of property deals involving student accommodation handled by Thrings.
The firm, which also has offices in Bath, London, Reading and Hampshire, also advised on the multi-million pound conversion of Fusion Tower, a former office building in Bristol city centre, into high-end contemporary residential accommodation with bed spaces for 480 students.