Regional property consultancy Alder King has boosted its services from its Swindon office with the appointment of chartered surveyor Tanya Atkinson.
Tanya, pictured, joined the firm's expanding South West valuation team from Cushman & Wakefield in Cheltenham, where she qualified as a chartered surveyor in 2014.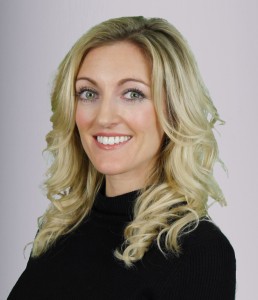 As a RICS Registered Valuer, Tanya will work alongside the Bristol-based firm's valuation partners providing advice to banks, financial institutions, property companies and private individuals on a broad range of loan security and other specialist valuations across Wiltshire and Gloucestershire.
Alder King partner James Mackay said: "Drawing on her experience and local market knowledge, Tanya will play a key role in servicing a growing number of valuation instructions. We're delighted to have her on board."
Tanya added: "I'm very pleased to join Alder King, a practice widely acknowledged as the region's premier firm of property advisers. This role is an exciting opportunity, both professionally and personally, and I'm looking forward to working with new colleagues and clients across both our Swindon and Gloucester offices."
Established in 1911 and employing around 150 people, Alder King operates from offices in Bristol, Cardiff, Exeter, Gloucester, Taunton and Truro as well as Swindon. It has won the Estates Gazette 'South West Most Active Agent' award for 16 consecutive years.