Swindon businesses have been urged to engage with their local communities to create programmes that help disadvantaged jobseekers into employment.
The call to action came from a meeting of some of the South West's most influential executives hosted by Business in the Community (BITC).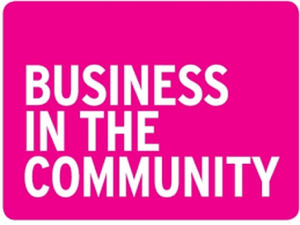 The event drew on existing programmes that support inclusive employment practices and address challenges faced by communities across the region.
Topics covered included youth unemployment – which remains significantly higher than general unemployment – and the pay gap for people suffering from mental health problems, who earn on average up to 42% less than their peers, according to research from the Equality and Human Rights Commission.
The meeting at accountancy group PwC's Bristol offices also heard that research suggests the South West is facing significant challenges when it comes to deprivation, unemployment and quality of education.
The event featured executives from businesses that already support inclusive employment practices including Swindon-based Nationwide Building Society, the BBC, Barclays and law firms Burges Salmon and DAC Beachcroft as well as PwC.
Attendees spoke about their organisations' initiatives to encourage responsible business practices and to tackle issues around education and wellbeing, plus race, age and gender in the workplace.
PwC South West senior partner Katharine Finn, who is also a BITC responsible business ambassador, said: "It's so important for businesses to give back to their local communities and help disadvantaged or vulnerable people shape their futures, and possibly go on to work for the companies that take part in these initiatives.
"On behalf of BITC I urge all businesses in the South West to think of ways in which they can tackle challenges faced by their community and provide those in need the chance to succeed in life, regardless of their background."
BITC membership director Liz Needleman added: "It is encouraging to see so much enthusiasm from the business community, not only to engage with local issues, but also to collaborate with each other.
"With the many skills shortages in the region, it is clear that it is in everyone's best interests to support all members of our community to reach their potential."
BITC has set up 29 partnerships between business and schools since 2007, helping more than 15,500 young people.
Nearly 1,320 employee volunteers have taken part in activities to support them and 14,250-plus hours of employee volunteering time has been dedicated towards supporting activities.