The British Council for Offices (BCO) has appointed Andrew Heath as chairman of its South West and Wales region.
Andrew, pictured, is head of office agency at national property agents Cushman & Wakefield's Bristol office. He has taken over from former chair of five years Mark Alker Stone, who heads Bristol-headquartered architects AWW's office design and interior design sectors.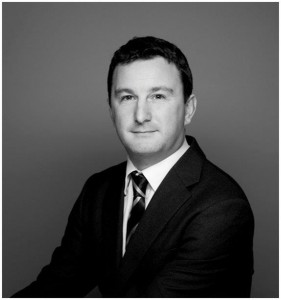 Having been a committee member for two years, Andrew will lead the BCO regional committee over the next 12 months as it focuses on hosting events at iconic new developments or conversions such as 1 Cathedral Square in Bristol, showcasing the BCO's research and building membership.
Andrew said: "The BCO produces lots of research to promote best practice throughout the commercial property industry so I'm looking forward to working with the committee to bring the BCO's work to wider audiences and drive up membership."
Andrew has 22 years' experience in commercial property in London and Bristol, having worked for DEJ Levy, JLL, Strutt & Parker and DTZ (now Cushman & Wakefield), which he joined six years ago.
As well as promoting best practice in the industry with its awards schemes, the BCO also undertakes research into the impact of different working environments and workplace changes, which is vital to those in the industry but could also help improve workplaces across the board.
BCO funds its research entirely through membership fees, so Andrew is keen to build awareness of its work.
He added: "The BCO does research into aspects like the effect of different workplace designs and set-ups on the wellbeing of staff and business productivity.
"Large corporates and others are now investing a lot of money in creating more beneficial, fun and interesting workplaces as companies now realise their key driver is staff retention and recruitment.
"The workplace is changing and will continue to change at a faster rate than ever before and developers are reacting to this by creating offices that meet these occupier demands.
"While our research is of huge use to people working in the industry, longer term it should benefit everyone as, over time, it will feed into improved working environments and this can have a huge impact on every aspect of people's lives."
The BCO is the UK's leading member organisation representing the interests of all those who occupy, design, build, own or manage offices in the UK.
Since its inception in 1990, it has provided thought leadership and best practice in all issues related to the creation and use of office space through research, awards, conferences and events.