High-quality office space has come onto the market in Chippenham following an extensive refurbishment of Bewley House.
The 21,485 sq ft town centre building, pictured – the former headquarters of North Wiltshire District Council – was acquired by Bath-based commercial property developer HPH in 2000 and has since become a popular location for public and private sector organisations. It has now released 2,680 sq ft onto the market.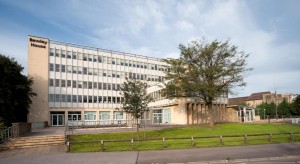 Occupiers have been attracted by its good access to the M4 and nearby main rail connection to Bristol, Bath, Swindon and London. Office rents in Chippenham are also lower than in nearby towns and cities.
Bewley House also has onsite car parking with electric charging points for up to four vehicles.
HPH's recent refurbishment has introduced LED energy efficient lighting, a new heating system, intelligent lighting in stairwells, refurbished communal areas and new carpets, pictured below.
The second floor, which has just been given an energy performance certificate rating B, is the latest suite to become available. The building also boasts superfast broadband with up to 80mb download and 20mb upload speeds.
Among existing occupiers are the NHS National Commissioning Board Area Team for Bath, Gloucestershire, Wiltshire and Swindon, which moved into 5,125 sq ft four years ago.
HPH managing director Lindsay Holdoway said: "At HPH we recognise the high standard of accommodation modern businesses require. We take our role as landlord incredibly seriously and we are committed to making sure our properties support the day-to-day operations of our occupiers.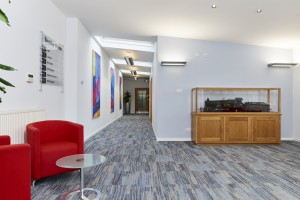 "We have spent many months refurbishing Bewley House, installing an array of features that have made the building more secure, energy efficient and cheaper to run with a reduced carbon footprint. We are very pleased with the improvements and believe we have created the best environment for our occupiers to thrive."
James Gregory, Swindon-based partner at property agency Alder King – which is marketing Bewley House, described it as the perfect example of the best of what is available in the central Chippenham commercial property market at the moment.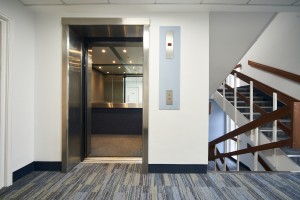 "It is competitively priced but that by no means affects the quality on offer," he said. "HPH are a responsible and hands-on landlord. The company continues to invest in its property portfolio making Bewley House fit-for-purpose, sustainable and efficient for occupiers.
"With its close proximity to Chippenham railway station, which is only an hour and 20 minutes from London Paddington, and good access to the M4 corridor, Bewley House is the ideal location for any business looking to strengthen its position."
HPH has extensive property interests in Chippenham, Bath, West Wiltshire and Bristol. Last year it secured a first-of-its-kind funding package to help pursue its green initiatives.
The loan was arranged through Lloyds Bank's Commercial Real Estate Green Lending Initiative – a £1bn scheme that incentivises and supports clients to reduce CO2 emissions from their real estate assets. It offers companies a margin discount if certain sustainability targets are met.